Many homeowners don't spend much time thinking about the paint on the exterior of their home. They spend plenty...
The potent IT talent in the Silicon Valley of India is not only from the country, but as a...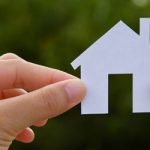 When it comes to losing weight, people ask for such measures that will allow them to have effective results...
Planning for getting your home painted? If yes! There are certain important points you must keep in mind before...
Just the way we understand individual differences, we should also respect these differences in different spaces of our home....
We all have some dreams and plans about how we want to enjoy the golden years of our life....
Registrations for B.Tech are Now Open and Examinations to be Held Between 19th and 25th April, 2016 SRM University...
Deputy CEO Rohit Jain Accepts Content Innovation Award from Digital TV Europe and TBI at start of MIPCOM 2015...
Every call or message of yours and every important flash on our screen and suddenly your mobile battery dies....
Apple is doing a new trick at its flagship San Francisco and New York Stores to show off the...