Prelims are about to approach and very less time is left. Hope you are ready with your well-planned learning...
It's a known fact that cracking the UPSC civil service exam is not a child's play. But many times,...
Preparing for IAS and stacked with several queries concerning the exam and preparation method? Like other exams, IAS has...
So, are you ready to show off your writing skills in the upcoming IAS exams? By now, you must...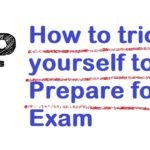 Almost 90 days are left for the big day, the UPSC Prelims. Are you ready with your preparation plan?...
In the history of India, there is no question of the fact that we have had notable educators and...
As the school academic session for 2019-2020 is about to get closed within a month or two, several students...
Many homeowners don't spend much time thinking about the paint on the exterior of their home. They spend plenty...
A website should have special ingredients to get a good position on the internet platform. These include efforts to...