Indian Administrative Services IAS jobs are the most sought jobs in India and it is because of tangible and intangible perks, found in a survey conducted by ASSOCHAM. Based on the Survey we have listed here the Top 10 IAS Officers in India
Almost 10 Lakhs students register for IAS examination every year and almost 100 become IAS officers. An IAS officer starts his career with officer rank and reaches upto cabinet secretary. Indian Civil Service is the most honorable service in the country. Therefore, everyone wants to prepare for this prestigious job once in their life.
IAS officers are the backbone of our country but not everyone is equal. Some go the extra mile to serve the nation and do such things that are beyond anyone's imagination. In this article, we are going to talk about the Top 10 IAS Officers in India. These best IAS officers in India not only did their job honestly but also didn't care about their life.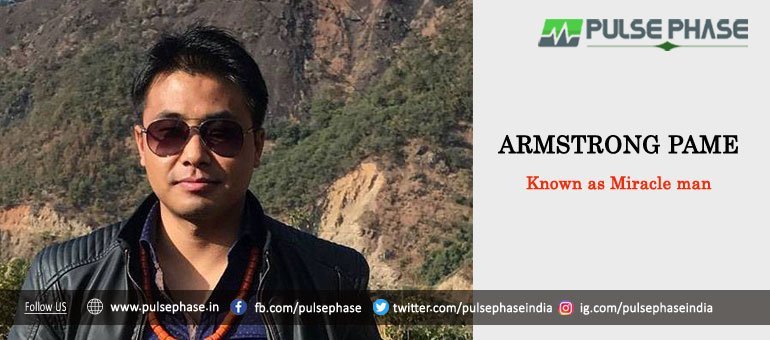 #1. Armstrong Pame – Mastermind of the People's road
This IAS officer is known as Miracle Man for his contribution to Manipur's remotest area. The two villages of Tusem and Tamenglong were inaccessible because there were no roads. Availability of no roads had made villagers' lives miserable.
In an infectious disease outbreak many villages died because they couldn't reach the hospital in time and his request to build a road was rejected citing no adequate resources. But this man took this initiative on his own and started raising public funds on social media. He garnered support of the local people as well.
And, at last a long 100 KM road was built without government interference. The road is known as People's road today. Hats off to you Mr. Pame. There is a will, there is a way. This proverb is curated for people like Armstrong Pame.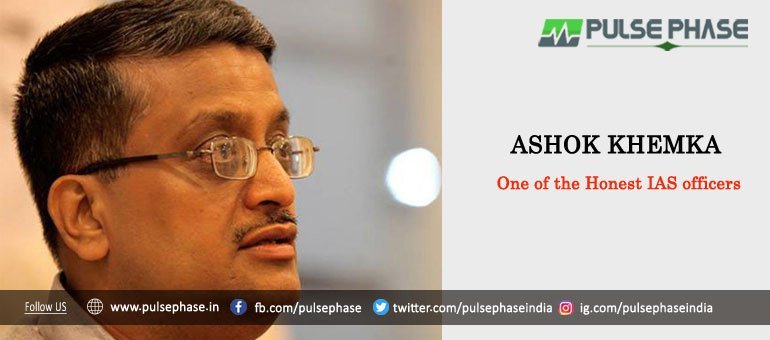 #2. Ashok Khemka – Who has been transferred over 53 times.
This IAS is transferred almost 53 times in 23 tenures of his service. Yet, he didn't compromise on his selfless and honest attitude. He is the IAS officer who exposed Robert Vadra and DLF for illegal land deals during that too during Congress rule.
This Civil Servant is an audacious IAS officer and always ready to pay the price but not ready to bow down in front of evil.
He also reported several irregularities in sale of wheat seeds while working in Haryana Seeds Development Corporation.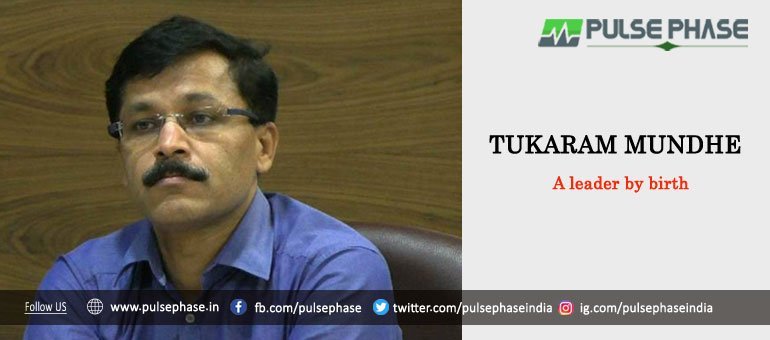 #3. Tukaram Mundhe – A leader by birth
This IAS officer is a synonym of change and leads from the front. He demolished several unauthorised constructions, fought with many illegal mafias and even came to demotion for making his political bosses unhappy but he never stopped.
He feels that if he can't bring the change in society then who can. This top IAS officer in India is currently working as CMD of Pune Mahanagar Parivahan Mahamandal Limited (PMPML) and he is a 2005 batch IAS officer.
This IAS officer even received several death threats but he never stopped his fight against the structured evil of our society. IAS Tukaram is a true leader and a true patriot who cares about citizens first.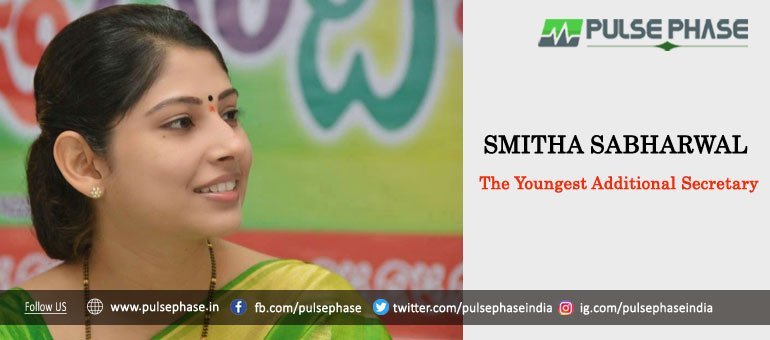 #4. Smitha Sabharwal – The Youngest Additional Secretary
Smita Sabharwal is the youngest IAS officer to take charge as Chief Minister's officer as additional secretary. She is also known as a people's officer.
She got recognized when she ran a campaign "fund your city". These funds were used to construct the road and boost the city infrastructure in a Naxal affected district. You could also imagine her hard work by her work.
Smitha also works towards bringing awareness to female patients who often hesitated to seek help. She runs a different campaign where her colleagues spread awareness about Women's health. As a District Magistrate, she emphasises on education and sanitation of the citizens.

Top 10 IAS officers in India list seems incomplete without her name.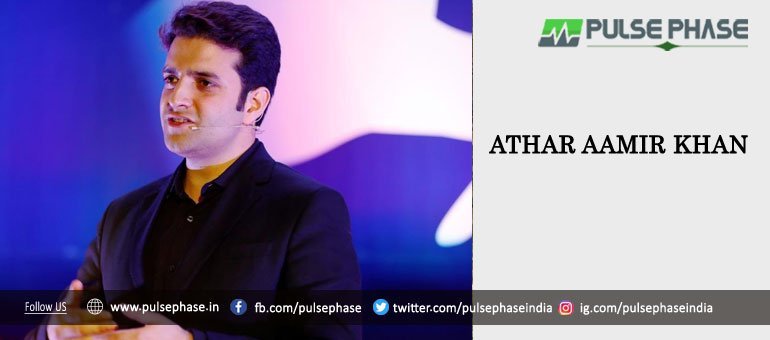 #5. Athar Aamir Khan – Changing the centuries-old tradition with his wisdom
India is a country of diversity and IAS officers like Athar Aamir Khan are a gem of our country. When he joined his duty in Bhilwara Rajasthan as SDM then he found that Child Marriage is still prevalent in the society.
He set up a systematic plan and started educating people are the demerits of Child marriage and the merits of education. He onboarded the entire school and Anganwadi staff to enforce the knowledge and made families aware of the punishment they are inviting with child marriages. This district witnessed a sharp decline in Child Marriages since Athar Aamir Khan has joined as SDM.
Further, he also strengthened the school infrastructure and arranged basic amenities such as benches, desks, white boards for the schools. He firmly believes that education is the best way to change people's life.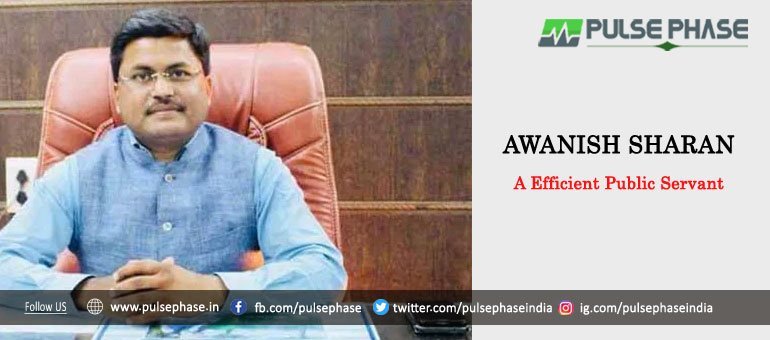 #6. Awanish Sharan – A Efficient Public Servant
When he joined his duty as District Collector in Kabirdham Chhattisgarh, he had multiple issues to solve.
One of the major problems of Baiga and Gond tribal communities in Kabirdham, was not being accessible to hospitals. Geographical constraints made villagers' lives tougher to reach the hospitals. Even villagers were not able to afford the ambulance.
This man launched a Motorcycle ambulance service by the name of Sangi Express and saved the ambulance cost by 90%. However, it was not easy. People were not comfortable to take patients to the hospital on motorcycles.
To solve this problem and for the safety of citizens, he himself took many test drives on the hilly roads from motorcycles. Almost 5000 lives are direct beneficiary of this program and his program got replicated in many districts.
He emphasizes the Right to health and believes in changing the way society thinks about women's health.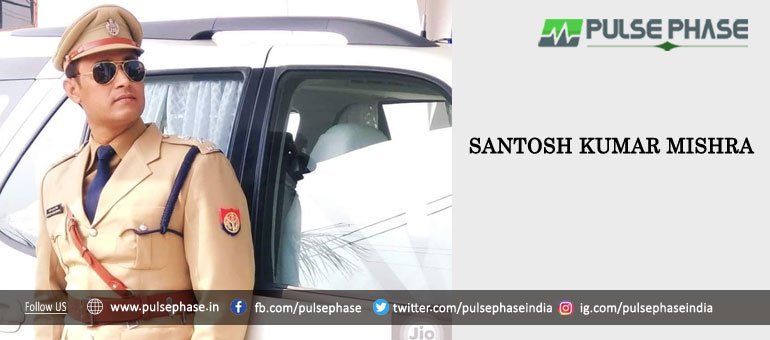 #7. Santosh Kumar Mishra
A 2012 batch IPS officer in Uttar Pradesh is changing the children's life by taking extra steps. Santosh hails from Patna Bihar and posted in Ambedkar Nagar, U.P.
This best IPS officer learned from a five-year-old boy that his friend is not coming to school. He investigated the matter further and got to know that the kid is helping his father in his business. This best civil servant convinced the father to send the kid school.
Since then he is doing his part in raising the awareness of education in the local area. He also takes time from his busy schedule and teaches math in the local school in Ambedkar Nagar.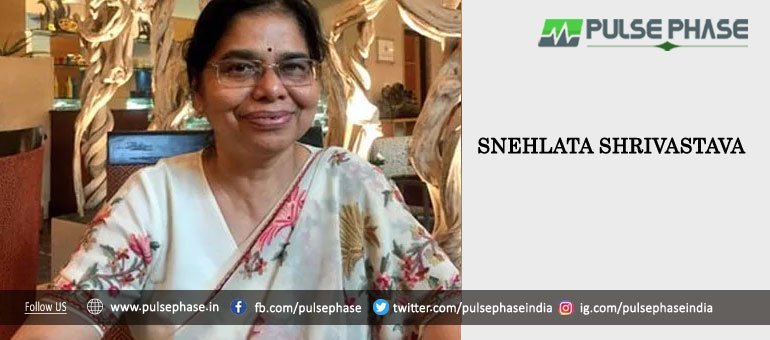 #8. Snehlata Shrivastava
The First Female Secretary General of Lok Sabha is Snehlata Shrivastava. It's a very important place in the Indian Bureaucracy. She is a very experienced IAS officer from Madhya Pradesh Cadre and serves in many crucial positions such as Principal Secretary in the Ministries of Culture and Parliamentary Affairs in Madhya Pradesh.
Snehlata Shrivastava was also a special secretary in the Ministry of Finance. She has contributed a lot towards education and betterment of society in Madhya Pradesh.
#9. T N Seshan – An Electoral reformer
This IAS officer from Tamilnadu earlier Madras changed the perception of elections in India. He also served as a cabinet secretary under the central government. TN Seshan played a pivotal role in electrical reform in India.
He was appointed the 10th Chief Election Commissioner in India and also won Ramon Magsaysay Award for his exemplary contribution in government service. Seshan also served as 18th Cabinet secretary of India before becoming the Chief Election Commissioner in 1990.
He faced the most disturbing time of politics and became instrumental in conducting fair elections where booth capturing was a normal event. His contribution will always be remembered in public service.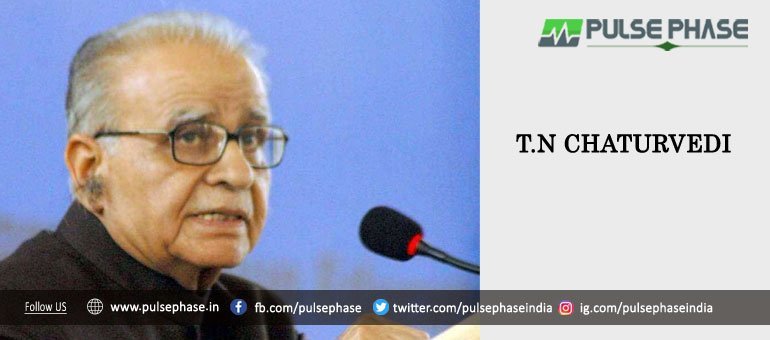 #10. T.N Chaturvedi
T.N Chaturvedi was the 14th governor of Karnataka and served as Comptroller and Auditor General (Who audits the expenses of State and Central government) in the 1980s.
He is famous for his exposing the Bofors Scandal when Rajeev Gandhi was prime minister of India. Mr. Chaturvedi found irregularities in the purchase of Howitzer guns and didn't fear in publishing the report.
The same report was in parliament after getting leaked in the media and eventually took Congress away from the power. Without his name, best IAS officers list in India is almost incomplete.
This was the list of top 10 IAS officers in India. Becoming IAS is a tough task but serving despite all odds is even more challenging. Your attitude is everything in the journey of becoming an IAS. After all, the Union Public Service Commission doesn't create IAS officers; it hires IAS officers.
Useful Articles to Read