Are you looking out for the Top 10 IAS Coaching Institutes in Delhi? The list of Best IAS Coaching in Delhi 2019 is prepared purely based on the student reviews, coaching ratings, and the rankings of IAS Institutes defined by trusted sources. The role of IAS Coaching Institutes in an IAS Aspirant's career journey is vital. So the selection of the UPSC Coaching should not be done in a hurry because the right guidance is a must. It helps to crack the toughest exam in the country.
Dreaming to become an IAS Officer is an easy task but implementing your imaginary thoughts into reality is a tough decision to take because it requires much of Hard work and patience to prepare for UPSC Exam. To get the qualifying result with a high rank is what every IAS candidate desire the most.
So keeping in mind the IAS Aspirants requirement and the value of their dreams, we have listed the Best UPSC coaching in Delhi. It helps you to make a better decision and finalize the Best IAS Coaching Institutes that will help you crack the IAS exam in the least possible attempt.
Quick Links to Reach out the Respective Institute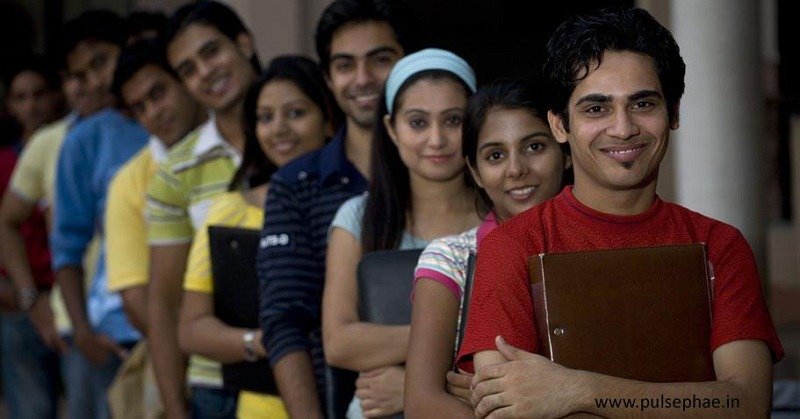 Updated List of Best IAS Coaching in Delhi 2019 With Fees Structure

#1 – Elite IAS Academy
A Premier IAS Coaching Institute in Delhi
Since the past few years, the Elite IAS Academy has maintained its distinction of being the premier coaching institute for civil services. It provides a well-structured program covering all the important aspects of IAS Exam preparation guide. This IAS Coaching in Delhi adopts the modern way of educating the candidates with the perfect training-cum-guide.
The highly professional trainers attain the top skill that helps to accelerate the students learning capacity and secure a good rank.
Elite IAS Academy is not limited to classroom coaching programs. The Institute Provides the Best online coaching for IAS Exam preparation for working professionals who may not be involved in regular classes.
This program includes online video courses and correspondence courses (study material) and weekly interactives class are available for online students with expert specialists to solve their questions.
Elite IAS Academy: the success stories that speak of its achievements
Facilitated for training the UPSC aspirants for the highly competitive Civil Services by Kiren Rijiju, the Union Minister of State for Home Affairs of India, Elite IAS Academy has been doing its best to equip the IAS aspirants realize their dreams.
We are glad and proud that Kumar Anurag (AIR-48-2018), Brijesh Upadhyay ( AIR-112-2018), Abhilash Baranwal (AIR-44-2017), and Nikhil Pathak, IPS (AIR-107, CSE-2015) have been selected in the 1st attempt. Besides, Ila Tripathi, IAS (AIR-51, CSE-2016) has been the highest scorer in Sociology with a score of 301 marks. The Success ratio of Elite IAS is good as compared to other institutes. A number of students are being selected in civil services exam every year from the academy.
Read More: Best Online Coaching for IAS Exam Preparation in India
Elite IAS Fees Structure
Featuring the tons of learning facilities under the hood of expert faculty with interactive study material, the cost of the foundation course (G.S Prelims + Mains + Interview + Essay + 1 Optional) charged somewhere around Rs. 1,65,000/-. The General studies integrated course (G.S Prelims + Mains + Essay) costs around Rs. 1,30,000/-.
Elite IASContact details: Elite IAS can be contacted at:
Old Rajender Nagar
11A/22, IInd Floor, Bada Bazaar Marg,
Near Bikaner Sweets at Gol Chakkar,
Old Rajender Nagar, New Delhi – 110060
Nearest Metro Station: Karol Bagh
A-1 Chandra House, Top Floor,
(Opposite ICICI Bank),
Mukherjee Nagar,
Delhi- 110009 – Get Direction to Reach out Elite IAS
Contact No.: 7065202020, 8899999931, 8899999934
Email Id: info@eliteias.in
website: www.eliteias.in
Know More About Elite IAS Academy Review

#2 – Vajiram & Ravi IAS
Best Coaching for Civil Services Exam Preparation
Out of many institutes that prepare students for the UPSC examinations, the Vajiram and Ravi is one of the well-known IAS coaching centers. It is established in 1976 by Prof. P Velayutham. The institute has highly educated trainers having immense knowledge in each and every subjects. The coaching helps students remain up-to-date with the with the current affair while learning and developing interpersonal skills.
The study materials are also well-researched and are as per the current syllabus. Students and teachers have great transparency that helps them to share their opinion without any hesitation, which ultimately boosts their confidence.
Vajiram and Ravi Fees structure
Fees for the General Studies (GS) course is Rs.1,44,000 and for CSAT is Rs. 18,500. For optional subjects, the fee is Rs. 46,500 per subject.
Vajiram and Ravi Classroom Schedules:
Vajiram and Ravi IAS coaching start two different sessions of classroom programme every year. One in June and other in August. Apart from this, the Institute provides the regular classroom lectures, effective study material, and frequent test series. It helps the aspirants to prepare for the IAS exam.
Vajiram and Ravi: The success stories
The Institute claims 8 out 10 IAS toppers of 2018 are Vajiram and Ravi's students, few of the UPSC toppers names are (KANISHAK KATARIA 2018 – UPSC Rank 1), (AKSHAT JAIN 2018 – UPSC Rank 2 ), (JUNAID AHMAD 2018 -UPSC Rank 3) (SHREYANS KUMAT 2018 – UPSC Rank 4) etc. and Every year a number of students are being selected in the Civil Services exam from vajiram and ravi institute.
Vajiram and Ravi Contact details:
9-B, Bada Bazar Marg, Old Rajinder Nagar, New Delhi
Contact No.: 011-25820000, 25734058
Email Id: online@vajiramandravi.com
Website: http://www.vajiramandravi.com
Read More: Top 5 tips to Crack the IAS Exam in the First Attempt
Check out : Vajiram and ravi Review

#3 – RAU IAS STUDY CIRCLE
Best UPSC Coaching Classes in India
The Rau IAS Study is the oldest and best IAS coaching center in Delhi founded in the year 1953 by Dr. S. Rau. From the time of its establishment, it has attained great results. The institute imparts the Best IAS coaching and assistance for prelims, mains and interview. Rau IAS Academy has a well educated academic and research scholars who are ready to help students in every possible way.
Apart from providing the academic knowledge, they also take separate discussion classes for each student. Here, they mostly discuss the personal life experience of the candidate.
This helps them to understand the mind of the students and then train them accordingly. So,they get the best guidance and develop interpersonal skills. This is one of the reasons why the institute does not take too many candidates. Instead, it has a limited number of seats. It is a great advantage for the candidates.
Rau IAS Admission Procedure:
The institute offers a online admission facility which is a quick and easy enrollment process. Do you want to study from this respected IAS coaching center? This feature help them to stand out from other IAS coaching institutes.
Being a leading institute for IAS coaching in India, we proclaim that there are many students who want to get enrolled. So if you want to be a part of Rau's IAS Academy, then you have to be familiar with the online admission process.
Rau IAS Fees structure
For foundation course carrying the General Studies integration, the fee charged lands somewhere around Rs. 1,60,000/- and for optional subjects, the fee is Rs. 45,000/-.
Rau IAS Contact details: 309, Kanchenjunga Building, 18 Barakhamba Road, Connaught Place, New Delhi – 110001
Tel: 011 – 23317293, 23318135/36, 23738906/07
Email Id: contact@rauias.com
Website: http://www.rauias.com
Read More: How to nail UPSC IAS Prelims?

#4 – Drishti IAS Academy
Well-Known IAS Coaching Institute for Hindi Medium
It has been founded in the year 1999 by Dr. Vikas Divyakirti. They provide candidates with a different learning aspect. It is one of the best coaching for IAS exam preparation as it has a great study environment. The highly qualified professors are always ready to assist students with any topics related to the course.
The teacher-student interactions are strong enough that truly motivate the candidates.
Drishti IAS Fees structure
Drishti IAS academy offers an affordable fee structure for IAS Institute in Delhi which is Best Fees Structure in among all the IAS Academy, Coaching Center, UPSC Exam Preparation Institute of India. The Drishti IAS Academy charge Fees for General Studies (Pre+ Mains) is Rs. 1,08,560/- and CSAT is Rs. 25,960/ Rs. 48,380/
Note: The mentioned fee is only an indicator amount that gives you an idea about coaching. The Fees may vary subject to subject.
Drishti IAS Contact details: 641, Ist Floor, Mukherjee Nagar, Delhi-110009
Contact No.: 011-47532596, +91-8130392354-56-59
Email Id: INFO@DRISHTIIAS.COM, DRISHTIACADEMY@GMAIL.COM
Website: http://www.drishtiias.com
Read More: Drishti IAS Academy Review

#5 – Vajirao and Reddy Institute
India's Top Training Institute for UPSC Preparation
Vajirao & Reddy Institute helps you to take the first step towards the career in civil services. It was founded in the year 1989. S.S Chaudhary sir is the vice president of the institute. He is mentoring the students from the past 22 years. The teaching faculty consists of nine experienced subject matter experts.
Join this Best IAS Coaching in Delhi and attain step by step guidance. It will definitely lead you to success. However, teaching methodology plays an important role. They help you to get 100 percent conceptual clarity in every subject.
Vajirao & Reddy Institute Fees Structure
Complete course costs you 1,98,500 INR. Foundational and optional subjects cost you 2,35,000 INR and 48,000 INR respectively. They also offer weekend courses for 1,20,000 INR.
Vajirao & Reddy Institute Classroom Schedule
The institute provides the best UPSC Coaching in Delhi through regular classroom course, weekend course, and postal course. The classes are conducted in both Hindi and English medium. Attend the high-quality classroom sessions and get top rank in UPSC.
Vajirao & Reddy Institute Contact Details
19/1A Shakti Nagar, Nagiya Park Near Delhi University,New Delhi.
Contact: +91 8171181080 , +91 9999458938
E-mail : info@vajiraoinstitute.com
Website: https://www.vajiraoinstitute.com/
Read more: Tips for preparing IAS Exam online

#6 – SHRI RAM IAS STUDY CENTER
Best UPSC Coaching in Delhi
SHRI RAM IAS Study Center was founded in 1996 by Sanjay Sinha and is considered the best UPSC coaching in Delhi. It offers highly educated teachers who help candidates by motivating them toward their goal. It has a great rate of success and offers an affordable coaching fee structure.
SHRI RAM IAS Courses
Shri ram IAS Study Centre offers various courses to the aspirants from Foundation course to Prelims, Mains, Pre+ Mains (including and excluding CSAT) and interview preparation classes. The institute offers quality guidance over the subjects like general studies, public administration and many others related to UPSC preparation.
SHRI RAM IAS Fees structure
Shri Ram IAS Coaching Fees is for Hindi & English Medium Coaching in Delhi from Rs. 90,000 to Rs. 1,50,000/ OR This is may vary subject to subject.
Classroom Lecture Video – Mr Sanjay Sinha
SHRI RAM IAS Contact details: Contact the center at:
I & II Chamber, 2nd Floor, Batra Cinema Complex,
Dr. Mukherjee Nagar, Delhi- 110009 | Get Direction to Reach out SHRI RAM IAS
Phone. 09958635276 | 08882939805 | 09910430051
Email: shriramias1@gmail.com
Website: https://www.shriramias.in
Check out More about SHRI RAM IAS

#7 – ALS IAS ACADEMY
India's Premier Institute for Civil Services
ALS IAS Academy is one of the reputed Civil Services Coaching Centers in Delhi. They offer UPSC and IAS coaching classes for Hindi & English medium. It is also known for best online coaching classes for IAS in Delhi. You will not get such a unmatched training platform to offer best coaching for UPSC exams. The Institute provides students the various time layout that adds the advantage of coaching timing for working candidates if any.
The Institute is well known for its success year after year.
ALS IAS Fees Structure
ALS IAS academy offers an affordable fee structure for IAS Coaching in Delhi which is Best Fees Structure in among all the IAS Academy, Coaching Center, UPSC Exam Preparation Institute of India. Fees from Rs. 95,500/- Rs. 1,94,500/.
Exact Fees structure of Als IAS Coaching may vary subject to subject and medium to medium.
ALS IAS Address: B – 19, ALS House, Commercial Complex, Dr. Mukherjee Nagar, Opp. Agarwal Sweet Shop, Delhi, 110009
Contact Number: 011 2765 1110
Website: http://www.iasals.net

#8 – Sriram IAS Academy
Oldest Coaching for Civil Services Exam preparation
SRIRAMs IAS Coaching is an old institute founded in the year 1985 by S. Sriram. the IAS Coaching Institute is dedicated to Civil Services Examination preparation and specializing in GENERAL STUDIES & test series.
Over the last three decades, the institute has emerged as one of the best IAS coachings for delivering the right guidance. It has experience in preparing students for the IAS examination and helps the student with a suitable study material, which is brief and up-to-date.
The Institute also helps accelerate candidates interpersonal skills by introducing discussions and debate in the current affairs. With a great team of expert faculties, the institute keeps growing with every passing year.
Admission Procedure in Sriram IAS Academy
The Institute allows students to book online admission/seat. online admission is valid only for those who pay the required amount using the online payment details provided by the Institute.
Sriram IAS Fees structure
For General Studies (GS) course, the institute charges nominal fees of Rs. 1,46,000 and for All India Prelims Test Series 2018, fees are Rs. 10,000/-.
Sriram IAS Contact details: 22-B, Pusa Road, Bada Bazar Marg, Old Rajinder Nagar, New Delhi-110060
Phone : 011-25825591, 011-42437002, (M) : 9811489560
Email Id: sriramsias@gmail.com
Website: http://www.sriramsias.com

#9 – Classic IAS Academy
Top IAS Coaching Institute in Delhi
Classic IAS Academy started its journey in 2010. The institute aims at delivering high-quality teaching. Students can attend the workshops and seminars on a regular basis. Ultimately, they prepare the students both personality wise and knowledge wise.
All the teachers are holding good experience in the industry. The expert faculty promises to offer dedicated coaching to every candidate. In fact, they maintain the minimum classroom strength. It ensures an effective teaching methodology. It is one of the top Civil services Coaching Centers to guarantee complete satisfaction.
Classic IAS Academy Fees Structure
The institute offers courses in three varieties. GS Foundation course costs 1,75,000 INR, Full course includes optional subjects for 1 year costs 2,15,000 INR and Full course includes optional subjects for 3 year costs 2,50,000 INR. Moreover, they provide concessions to a specific category of students. Urban poor students get 10%, OBC students get 15%, SC ST and physically handicapped get 20%, and northeast students get 30% concession.
Classic IAS Academy Classroom Schedules
One of the excellent IAS Institutes to deliver best in class teaching sessions. Embrace the best classroom learning experience at Classic IAS Academy. Commit yourself and make long term strategic preparation. The classes happened both on regular days and weekends. Choose the one that best suits your need.
Classic IAS Academy Contact Details –
South Delhi Centre
Address: UG 33-34, Ansal Chamber – 1, Bhikaji Cama Place, New Delhi – 66.
Contact: 9319812020 / 9319823030
Email: helpdesk@classiciasacademy.com
Karol Bagh Centre
GF – 16 & 17, Apsara Arcade, Pusa Road, Karol Bagh, New Delhi – 05.
Contact: 9350034030 / 9319193758
Email: helpdesk@classiciasacademy.com
Read More: 5 Things You Should Know Before You Start Preparing For Your IAS Exam

#10 – Chanakya IAS Academy
Best UPSC Coaching In India
Chanakya IAS Academy was founded in the year 1993 under the leadership of Mr. A.K. Mishra. The academy is known for its well-maintained status. It is not only famous in Delhi but is also considered as the best guide for Civil Services. It involves immense training programs that help candidates achieve success in the UPSC exam with a good rank.
Chanakya IAS Fees structure
For the upgraded foundation course (Prelims + Mains + Interview), institute charges Avg. Rs. 1,75,000/-. This is fees structure is an indicative amount only. For Exact Fees structure of Chanakya IAS Academy, we recommend you to reach out to the Institute
Chanakya IAS Classroom Schedule
Regular classroom sessions are provided to the aspirants to have complete coverage of the curriculum. A new batch commences every quarter. Contact Chanakya IAS Helpline to enroll in the fresh batch.
Chanakya IAS Contact details: Chanakya IAS Academy, South Delhi Branch,
124, 2nd Floor, Satya Niketan, Next to South Campus Metro Station Gate No. 1, New Delhi- 110021
Contact Number is: 1800 – 274 – 5005 (Central Enquiry Number)
Email Id: enquiry@chanakyaiasacademy.com
Website: https://www.chanakyaiasacademy.com
Read More: Chanakya IAS Academy Review
Quick Links to Reach out the Respective Coaching Institute
| | | | | |
| --- | --- | --- | --- | --- |
| S.No | Top 10 IAS Coaching in Delhi | Founded Date | Location | Contact Number |
| 1 | Elite IAS Academy | 2012 | Old Rajinder Nagar, Delhi | 7065202020 |
| 2 | Vajiram and Ravi IAS coaching institute | 1978 | Old Rajinder Nagar, Delhi | 011-2582 0000 |
| 3 | Raus IAS Study Center | 1999 | Connaught Place, Delhi | 011-23312857 |
| 4 | Drishti IAS Coaching Academy | 1999 | Mukherjee Nagar, Delhi | 8750187501 |
| 5 | Vajirao & Reddy Institute | 1989 | Shakti Nagar, Nagiya Park New Delhi | 8171181080 |
| 6 | SHRI RAM IAS Study Center | 1996 | Mukherjee Nagar, Delhi | 9958635276 |
| 7 | ALS IAS coaching academy | 1996 | Mukherjee Nagar, Delhi | 011-27651110 |
| 8 | Sriram IAS | 1985 | Old Rajender Nagar, Delhi | 011 4243 7002 |
| 9 | Classic IAS Academy | 2010 | BhikajiCama Place, New Delhi | 9319812020 |
| 10 | Chanakya IAS Academy | 1993 | Satya Niketan, Delhi | 1800 274 5005 |
Why do you want to become an IAS Officer?
Life is the inclusion of different allotments. On one side, people have personal life struggles, which are more or less complicated. On the other hand, they find tough to crack the best career opportunity Like IAS that gear down their confidence. A good career is key to a happily satisfied life, no matter you are working for a private sector or government.
To some extent, you can say though the people in India who are working for the government sectors claim to have a more secured career because of the innumerable benefits that the government promises. True or not, you know it better.
Getting placed in a government sector is a challenge in itself as it requires a tough preparation for the competitive exams. The civil service exams are held to check the academic expertise of all the candidates who are willing to appear for it. The best government post most of the candidates find is IAS officer.
Read More: Select the Right IAS Coaching Center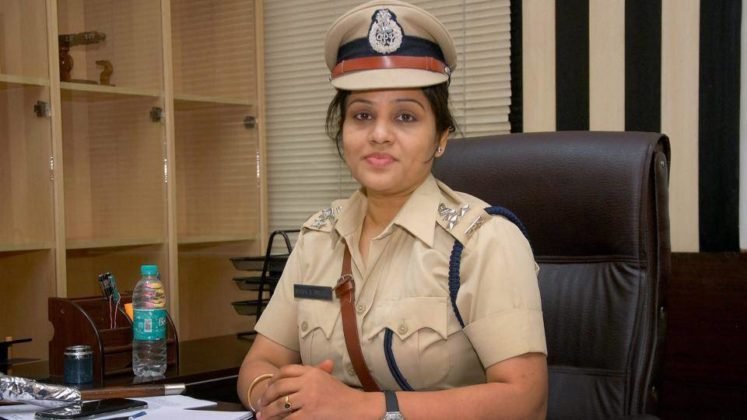 Role of IAS Officer
IAS officer as District Collector holds the responsibility of the entire district. They are regarded with high esteems by the government of India to represent in multilateral or bilateral negotiation.
IAS officer is venerable to handle government affairs that involve implementation or framing policies with the concern of Ministers. They implement plans and policies with correct supervision while disbursement of funds.
Initially, the recruited officer joins in the sub-divisional level in the state administration bodies. They resume by joining as sub-divisional magistrate to look after the administration, development work and law and orders. IAS coaching is serving intricately to build the future of young generation silently.
IAS exam is conducted by the Union Public Service Commission (UPSC) and is one of the most difficult exams to crack. It requires a sound knowledge of the current affair as well as historical facts about the country. There are a number of IAS coaching in Delhi, which can help you to secure your seat. Before we go through the final decision to any coaching, you need to check the criteria first.
IAS Exam Schedule
The UPSC exam is conducted every year in the month of June and then again in October. In the mid-year, the preliminary stage is conducted while in the month of October, the main examination takes place. The candidates who crack through these are liable to appear for the interview, which takes place between the month of March and May.
IAS Exam Eligibility
Apart from this, there is an age restriction depending on the different classes. For General category, the age limit is 21-32 years and for the Scheduled Caste and Scheduled Tribe Candidates (SC/ST), the upper limit is set at 37 years. For Other Backward Class (OBC), the upper limit is 35 years.
The general category can appear for the exams not more than 7 times and for SC/ST there is no limit. The OBC can take the opportunity of 9 attempts within the allotted age-frame. For physically disabled, 9 attempts can be made by students of general category and OBC while for SC and ST students, unlimited attempts can be made.
The Procedure of UPSC Exam Application
Application for Civil Service Examination has been recently changed to the online mode. The candidate under IAS Exam preparation can follow the under mentioned steps to apply;
Candidate must log in to upsconline.nic.in. This is the official page to apply. Each applicant can submit only one application.
If a candidate happens to submit multiple copies of the application. Then they should ensure that the application having the higher registration rank is complete and authentic to the best of their knowledge.
No request to withdraw their candidature will be entertained after the final submission of the application.
UPSC Exam Pattern
The pattern of civil service examination is exclusively designed to judge the academic expertise of the candidate. The candidate ability to respond in a coherent and systematic manner is generally tested.
A Candidate should follow the pattern which will keep him/her a step ahead in IAS Exam preparation.
The preliminary test or Civil Service Aptitude test is composing of 400 marks which are common for all candidates. There are 2 papers each of 200 marks.
Both the papers are given two hours of time and are of objective type. Blind candidates are provided with 20 minutes extra to complete their paper. The question is set in both Hindi and English medium.
Candidate on qualifying the prelims can appear for the mains after which they will be short-listed for the interview. The mains are composed of 2025 marks.
Paper A and B each have 300 marks. Paper counted in the merit (paper I- Indian language based on the choice of candidate, II- English, III- Essay, and IV-VII General subjects) comprises of 1750 marks. The last two VIII and IX papers are on the choice of subject candidate have made.
Lastly, the personality test is of 275 marks. This is the interview phase where the candidates face unbiased and competent observers. They intend to calibrate the capacity of the candidate. It is a purposive conversation targeting to evaluate the mental qualities and caliber.
Tips for Civil Services Exam Preparation
IAS examination is considered as the toughest examination conducted by UPSC. With the aid of the correct method, one can seek great heights.
Analyze the status and plan out a schedule for you accordingly. Thorough follows up of the syllabus will be helpful in designing the time- One should be slow and steady to build the pillar of knowledge. As mugging-up is never an option in these exams.
The vast syllabus should be revised multiple times for a fruitful outcome.
The basic concepts that aspire to help in the exam should be focused on. A recognized institute helps in reducing the noise, making the syllabus simple and compact.
Quick notes are immensely helpful with the aid of a coaching center to understanding the concept in your way. The baggage of compressing the wide array of topics is possible with the expert who has gone through the paper patterns of several years.
One must keep themselves updated with the current affairs. Read newspapers, watch television to aware yourself about the regular events.
The mock test is provided by the best coaching institutes so that the candidate may know his mistakes and position. This is also furnished by online means. Thereby, preventing them from the hectic journey to the institute.
Ready-made materials can also lessen their load in filtering out the important topic.
Tips to pick the best IAS coaching institute
For a complete preparation and assured result in the IAS competitive examination, a candidate must come across the best UPSC coaching center. There is a variety of coaching centers available in Delhi, it becomes hard to find the best one according to the heaps of expectations carried by a student.
For IAS Aspirants assistance, Read out the useful tips below that will let you acknowledge the reliable coaching center for your IAS exam preparation.
Prefer picking the learning center that owns properly scheduled classes. This will help you in gaining the required knowledge on every subject.
Pick the center that avails you the facility of regular classes. Avoid picking the center that delivers coaching on alternate days.
Read More:
Role of Subjects and Coaching Institute in your UPSC Exam Journey
Selection of subjects of your interest is imperative for your IAS preparation module. Simply get the track record of the coaching center and the details of the subjects they specialized in.
Go to the IAS coaching center that provides you with the updated and latest study material. This will help you in gaining the verge over other competitors on your way to prepare for IAS examination.
On your endeavor to crack the IAS examination, you must get in touch with the coaching institute that owns experienced faculty to guide you. The updated faculty will let you find solutions to all your doubts and help in gaining in-depth knowledge about the subjects.
Best IAS Coaching In India With Fees Structure
What else to do?
Preparation for the UPSC examination is a tough deal and hence requires a lot of self-motivation as well as patience. The interview that follows after the examination will require sharp IQ and great general knowledge.
A candidate can also visit the UPSC online coaching sites that will help him learn while solving the answers.
Bangalore | Mumbai | Chennai | Ahmedabad | Bhubaneswar. | Kolkata | Patna | Pune | Kanpur | Trivandrum
Disclaimer: The content on this page is a compiled result of Pulse Phase's Research team and the ranking is based on the criteria and guidelines set by Pulse phase and not in any way related to rankings done by governmental bodies. It is purely third-party research work.