SRM University is one of the elite Private Universities in India that has become synonymous with excellence. It offers...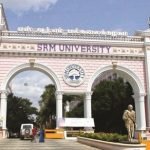 In view of the ongoing higher secondary examinations and with requests from candidates and parents asking for more time...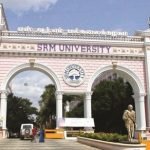 In the history of India, there is no question of the fact that we have had notable educators and...
Management courses are the most sought after courses in India, to change the career track, to take many steps...
Apart from all the IIT's and IIM's here is the top universities of India. Indian Institute of Science, Bangalore...
"MAKE A DIFFERENCE", RATAN TATA TELLS SRM STUDENTS If India is to shine now and in the future, people...
After Laptops Lenovo has created its name in smartphone segments also, today this Chinese company has launched the Lenovo...
Last year, Huma Qureshi was the brand ambassador of the Sohail Khan's Celebrity Cricket League (CCL) franchise's brand ambassador,...
Factually, there are two common ways to lose weight-planned diet and regular exercise. Beside these, there is no magical...