UPSC Civil Services examination requires many resources because of its vast syllabus. Thus, you need various online & Offline resources ( Best Apps for IAS preparation ) for UPSC preparation and study materials.
Choosing the right resources is difficult these days because there are so many Top apps for UPSC Preparation in India.
Most importantly, You can't validate the sources of the information on these applications. And, because of this reason, you may lose marks in the exam as well.
In this article, you'd learn about the best mobile Apps for UPSC preparation. You can download these apps free on the App Store or Play store.
Why do you need the Mobile Apps for UPSC Preparation?
Applications are an evolved form of Websites and UPSC preparation has become easy these days with the help of the internet. Earlier, accumulating study materials was a tough task for Civil Services Aspirants.
These Mobile applications host mock tests, video lectures, current affairs, previous year question papers, downloadable PDF study materials, and daily quizzes as well.
These best apps for IAS preparation will be available with your round o clock so when you feel like studying then you don't have to do anything else picking up your mobile.
IAS aspirants need to be updated with all the latest happenings and this information comes under Current Affairs section. Thus, every candidate who is preparing for Civil Services requires these Mobile apps.
List of Top 10 Best Apps for IAS Preparation 2023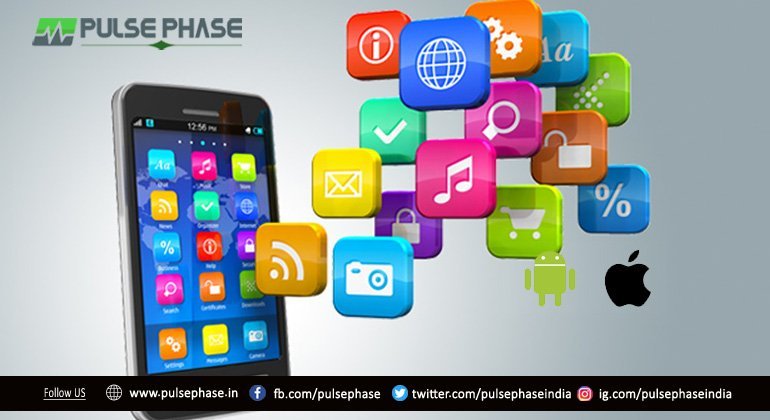 Legacy IAS Online Learning App
Unacademy App
IAS BABA App
PIB App
Rajya Sabha Debates App
NCERT Books App
BYJU's IAS App
The Hindu App
Drishti Learning App
Vision IAS App
Clear IAS Mobile App

#1 Legacy IAS Learning App
Legacy IAS Academy Online is an e-learning platform that offers UPSC (Union Public Service Commission) preparation resources and courses. Legacy IAS Academy is a well-known offline coaching institute based in Bangalore, India, and their online platform, Legacy IAS Academy Online, provides comprehensive study materials, video lectures, test series, and guidance for UPSC aspirants.
Legacy IAS Online aims to provide quality education and mentorship to help students in their UPSC journey. They cover various aspects of the UPSC examination, including the prelims, mains, and interview stages. The platform offers subject-wise video lectures by experienced faculty, along with study materials and notes to supplement the learning process.
In addition to the study materials and lectures, Legacy IAS Academy Online also provides mock tests and test series to help aspirants practice and assess their progress. This allows students to familiarize themselves with the exam pattern and work on their time management skills.
It's important to note that while Legacy IAS Online can be a valuable resource, it's always recommended to do thorough research and read reviews from other aspirants before making a decision. Additionally, it's advisable to supplement online resources with standard textbooks, current affairs from reliable sources, and other UPSC preparation material to ensure comprehensive coverage of the syllabus.
Download Legacy IAS App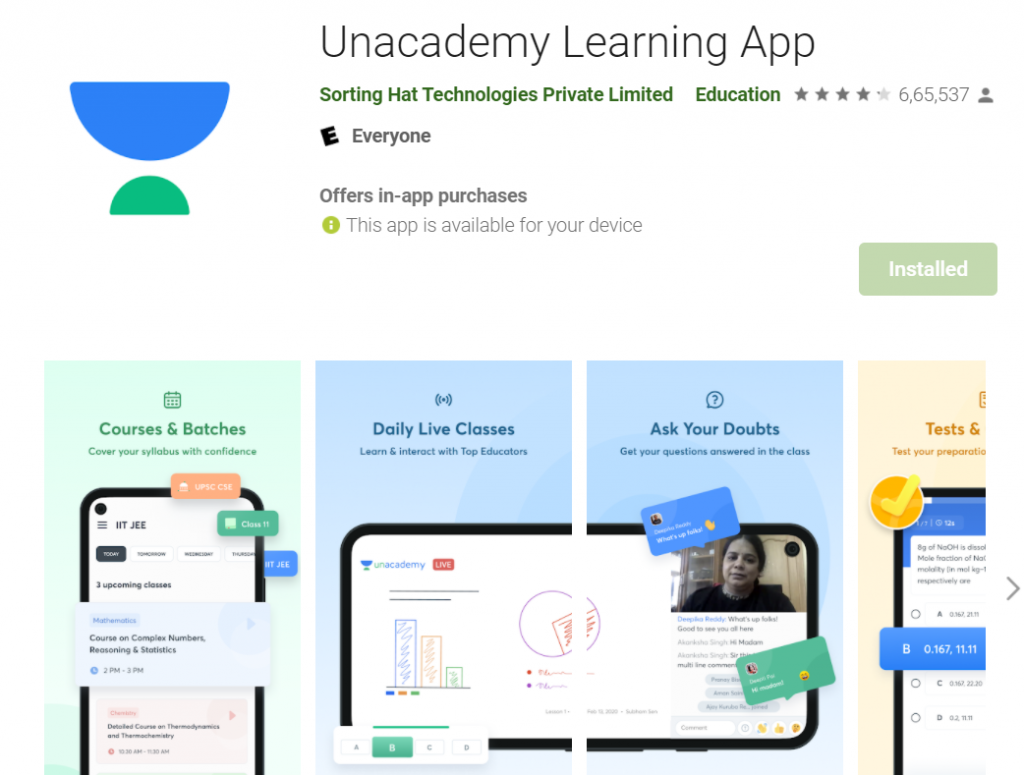 #2. Unacademy
Unacademy (Best Mobile App for IAS Preparation) is India's Largest Learning platform for competitive exam preparation.
This Academy offers comprehensive courses for UPSC, SSC, IIT JEE, CAT & more exams. Unacademy is run by UPSC Toppers who chose to leave their IAS Job. They have started this academy with an aim of nurture more IAS Officers with their personal experience in the IAS field. Now the 600+ Top Educators have been onboarded from the top IAS Academies.
They provide all types of UPSC courses online through Mobile App. To enroll in Unacademy have to download the Mobile App for IAS Preparation. Click here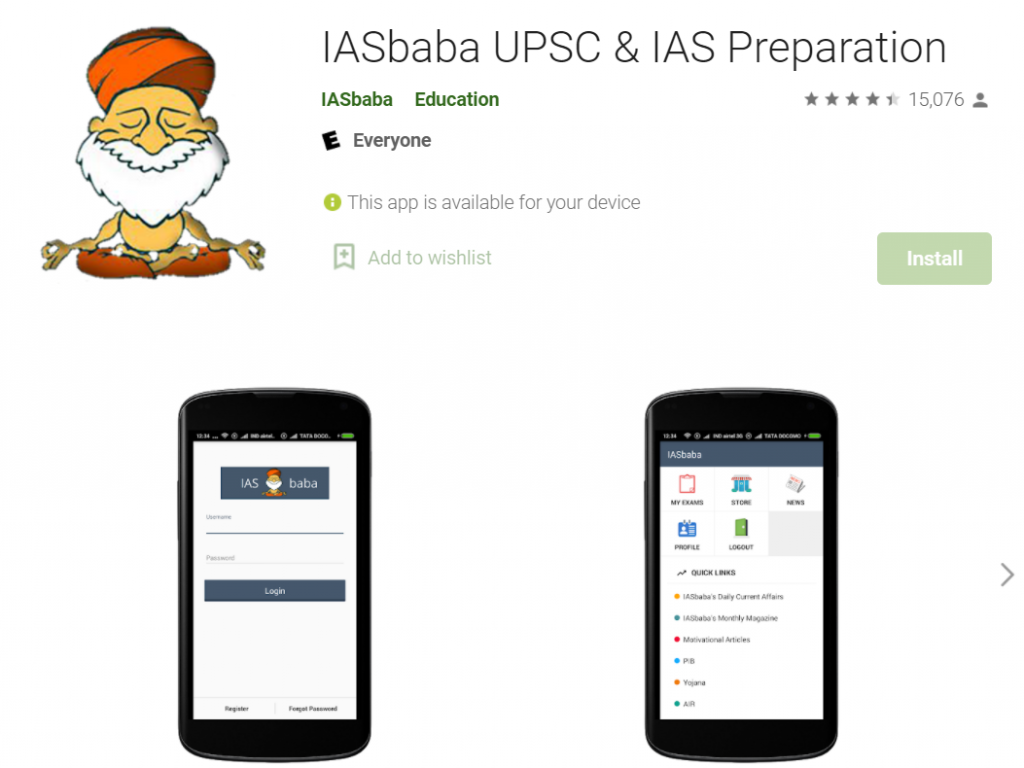 #3. IAS BABA
IAS Baba is one of the Best Mobile Apps for IAS Preparation in India. This app for Civil Services Examination is very up-to-date and provides many things for an aspirant.
You could get to know about UPSC Prelims test strategy, topper's strategies, essay writing strategy, and more things. This application also tells you about everything you need to know for the UPSC preparation.

This application is prepared by one of the renowned UPSC coaching institutes. They have put all the insights which you need in this application which you need to clear the UPSC exam.
Download IAS Baba App for IAS Prepararion: Click here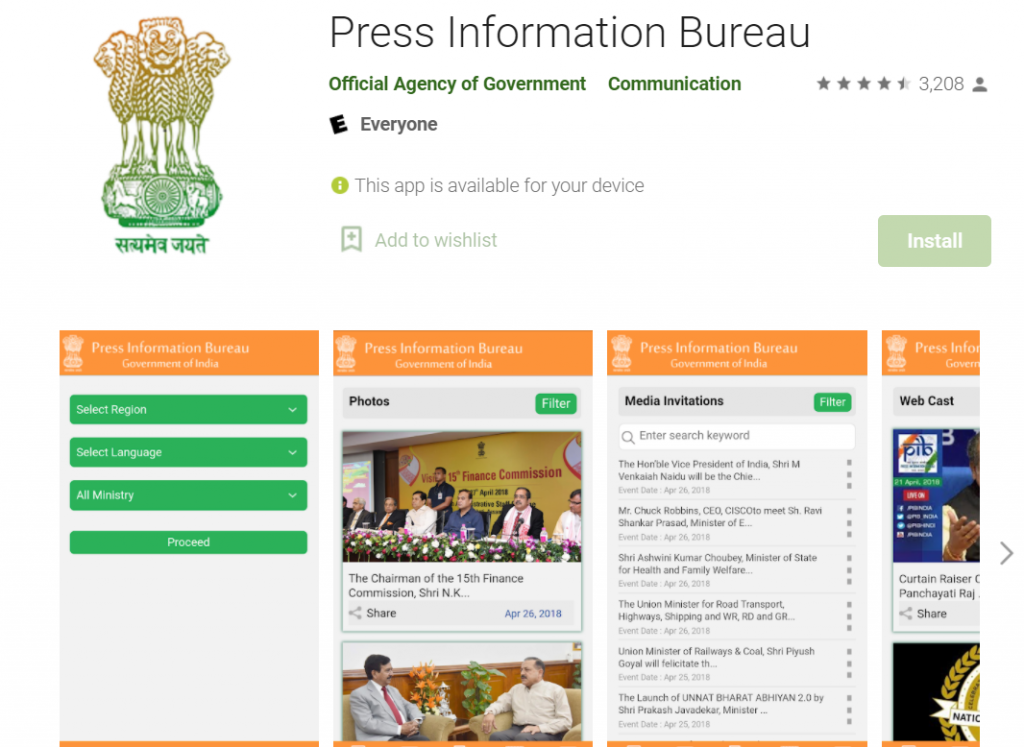 #4. PIB – Press Information Bureau
PIB App is the Nodal agency for the Government of India for Communication and Dissemination of Information about the programs, policies, schemes, and achievements of the government through all means including Press, Electronic Media, and social media with a view to inform and empower people.
This Mobile Appis necessary because you don't get to see the real news on TV because of the low level of journalism these days.
PIB Mobile App features all the Press Releases from the government and is available in many regional languages including Hindi as well. You get the recent advisory updates, press releases, and many more important notifications on this application.
PIB helps you in essay writing a lot and gives you real insight. This Mobile application is available on the Google Play Store and Apple Store as well.
Download PIB Mobile App for IAS Preparation: Click here
#5. Rajya Sabha Debates
Rajya Sabha Debates mobile app provides access to all debates held in Rajya Sabha since the first session w.e.f. 13-May-1952. These debates can be searched based on metadata stored against each debate as the Participating Members, Debate Type, Debate Subject, Debate Date, Debate Session Number.
Rajya Sabha Debate Mobile app is also very useful for UPSC Preparation and especially for answer writing practice. If you fall short of the opening statement and closing statement in your essay writing then you should listen to the debates hosted on this channel.

Several shows are hosts on this channel on various prominent topics. You may also get questions from the same topic in your UPSC exam as well. Therefore, it's a must-download app for all UPSC aspirants.
I personally recommend this application for the quality NEWS discussion. You find an interesting prospect on all the contemporary NEWS.
Download Rajya Sabha Debates mobile app for IAS Preparation: Click here

#6. NCERT Books
Everyone always emphasizes NCERT books for UPSC Exam preparation. Therefore, the NCERT books Mobile app with all the NCERT books makes your life easier. You can read these books on the go with help of this Mobile App.

Notably, you can also download the PDF version of the books and share them with others. This mobile app is free of cost and doesn't charge even a dime. You can also find old and new syllabus books on this mobile application.
Just remember, preparing for the IAS exam without NCERT books are not possible because the UPSC syllabus starts right from Class VI.
Download NCERT Books Mobile App for UPSC Preparation: Click here

#7. BYJU's IAS
BYJU's is a well-known Mobile App for UPSC preparation and Other study purposes as well. To get a hold of the latest Current Affairs, you can refer to Byju's videos.

Its current affair is best in the market. The Daily Analysis of the Current Affair Videos is of superb quality. You could also explore its other content.

I personally feel that you should spend at least 30-40 minutes every day on this application if you want to master the current affairs section.
Download Byju's IAS Mobile App for UPSC Preparation: Click here

#8. The Hindu App
If you miss out on the editorial of The Hindu News Paper then your preparation is half-baked. You don't expect to clear the UPSC exams without reading the Hindu News Paper. However, getting access to the hard copy of the newspaper is tough these days.
The Hindu Mobile app is the easiest way to access the News Paper. You could download it from the Play store. You get all the current affairs from this NEWSPAPER application.
Download The Hindu App for IAS Preparation: Click here

#9. Drishti Learning App
Drishti Learning App is one of the Best Apps for IAS preparation for Hindi & English. If you have started preparing and it's been a while then it's good to check your knowledge level.

You must explore the test series of Drishti IAS because it is the best in the market for UPSC preparation. Also, you could get to download other study materials here.

Although, this is not a fully free application and you may have to pay for some features. But, the content quality is amazing.

Needless to say, Drishti is one of the premier institutes in India for the Civil Services Exam.
Download Drishti IAS App for UPSC Preparation: Click here

#10. Vision IAS – Best Source for IAS Preparation
VISIONIAS.in is the most trusted resource for UPSC preparation in India. Vision IAS Mobile App is considered as one of the Best Mobile Apps for IAS Preparation. This Mobile App provides the Best Study Materials for UPSC IAS Exam Preparation. The Institute is continuously nurturing the IAS Aspirants to make them successful at least attempts.
To Join Vision IAS online, you have to download the Mobile App to start your IAS Preparation.
Download Vision IAS Mobile App for IAS Prepararion: Click here

#11. Clear IAS – Mobile for UPSC Preparation
ClearIAS.com is one of the most popular websites/apps for IAS Preparation in India. It provides free IAS online guidance, strategies, books, online study materials, and mock exams for IAS Preparation. With a vision to provide an equal UPSC preparation.
Clear IAS has launched an official mobile app for IAS Preparation from the house of clear IAS. This Mobile App will help with the complete online package & Tips for IAS Exam Preparation.
To Start your IAS Preparation, You can download this Mobile App from Google Play Store or IOS Store easily.
Download Clear IAS Mobile App for UPSC Preparation: Click here
Best websites for IAS preparation
Best websites for IAS preparation in Hindi
Best websites for IAS preparation quora
Best online websites for IAS preparation
Which website is best for UPSC preparation
Which site is best for IAS preparation
Best free websites for IAS preparation
Best free websites for UPSC preparation
Which website is best for IAS preparation
Useful Resource to Check
Please share your feedbacks