UPSC Civil Services examination requires many resources because of its vast syllabus. Thus, you need various resources ( Best Apps for UPSC preparation ) for study materials. 
Choosing the right resources is difficult these days because there are so many apps in the App Store or Play Store.
Most importantly, You can't validate the sources of the information on these applications. And, because of this reason, you may lose marks in the exam as well.
In this article, you'd learn about the best Apps for UPSC preparation. You can download these apps free on the App Store or Play store.
Why do you need the Web App to prepare for UPSC
Applications are an evolved form of Websites and UPSC preparation has become easy these days with the help of the internet. Earlier, accumulating study materials was a tough task for Civil Services Aspirants.
These applications host mock tests, video lectures, current affairs, previous year questions papers, downloadable PDF study materials, and daily quizzes as well.
These best apps for IAS preparation will be available with your round o clock so when you feel like studying then you don't have to do anything else picking up your mobile.
IAS aspirants need to be updated with all the latest happenings and this information comes under Current Affairs section. Thus, every candidate who is preparing for Civil Services requires these apps.
List of 7 useful learning App(s) for IAS Preparation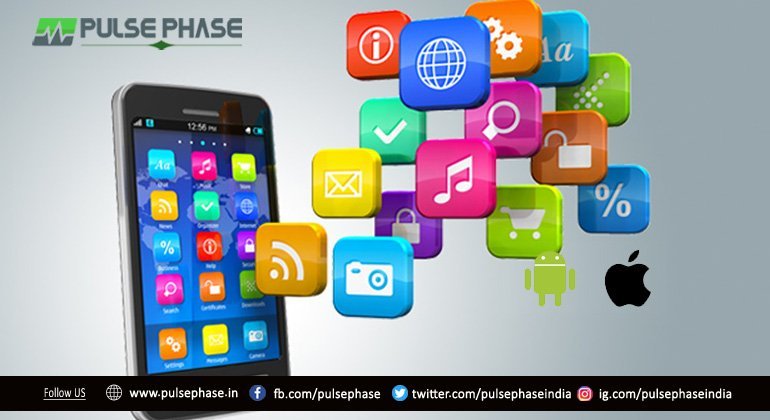 #1. IAS BABA
This app for Civil Services Examination is very up to date and provides many things for an aspirant.
You could get to know about Prelims test strategy, topper's strategies, essay writing strategy and more things. This application also tells you about everything you need to know for the UPSC preparation.

This application is prepared by one of the renowned UPSC coaching institutes. They have put all the insights which you need in this application which you need to clear the UPSC exam.
#2. PIB – Press Information Bureau
PIB (Press Information Bureau) is necessary because you don't get to see the real news on TV because of the low level of journalism these days.
PIB application features all the Press Releases from the government and available in many regional languages including Hindi as well. You get the recent advisory updates, press releases and many more important notifications on this application.
PIB helps you in essay writing a lot and gives you real insight. This application is available on Google Play store and Apple Store as well.
#3. Rajya Sabha Debates
This app is also very useful for answer writing. If you fall short of the opening statement and closing statement in your essay writing then you should listen to the debates hosted on this channel.

Several shows are hosts on this channel on various prominent topics. You may also get questions from the same topic in your UPSC exam as well. Therefore, it's a must-download app for all the UPSC aspirants.
I personally recommend this application for the quality NEWS discussion. You find an interesting prospect on all the contemporary NEWS.
#4. NCERT Books
Everyone always emphasises on NCERT books for UPSC Exam preparation. Therefore, having an app with all the NCERT books makes your life easier. You could read these books on the go.

Notably, you could also download the PDF version of the books and share them with others. This app is free of cost and doesn't charge even a dime. You could also find old and new syllabus books on this application.
Just remember, preparing for the IAS exam without NCERT books are not possible because UPSC syllabus starts right from Class VI.
#5. BYJU's IAS
BYJU's is a well-known App for UPSC preparation and Other study purposes as well. To get the hold of the latest Current Affairs, you can refer to Byju's videos.

Its current affair is best in the market. The Daily Analysis of the Current Affair Videos is of superb quality. You could also explore its other content.

I personally feel that you should spend at least 30-40 minutes every day on this application if you want to master the current affairs section.
#6. The Hindu app
If you miss out on editorial of The Hindu then your preparation is half baked. You don't expect to clear the UPSC exams without reading the Hindu News Paper. However, getting access to the hard copy of the newspaper is tough these days.
This app is the easiest way to access the News Paper. You could download it from the Play store. You get all the current affairs from this NEWSPAPER application.
#7. Drishti IAS Test Series
Drishti IAS Apps is one of the Best Apps for UPSC preparation. If you have started preparing and it's been a while then it's good to check your knowledge level.

You must explore the test series of Drishti IAS because it is best in the market for UPSC preparation. Also, you could get to download other study materials here.

Although, this is not fully free application and you may have to pay for some features. But, the content quality is amazing.

Needless to say, Drishti is one of the premier institutes in India for Civil Services Exam.
Useful Resource to Check
Summary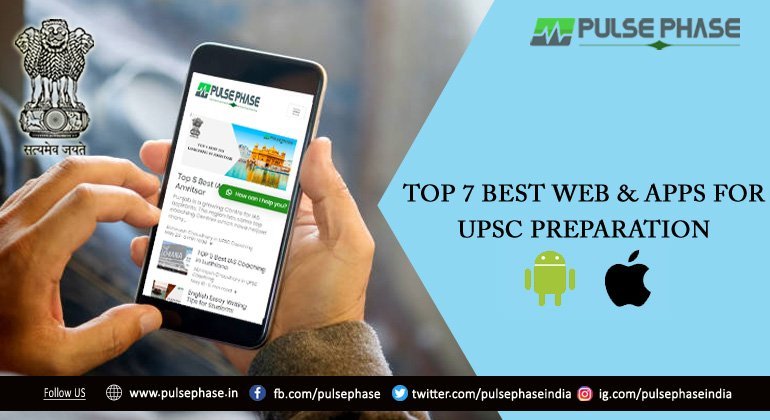 Article Name
Best Apps for UPSC Preparation (Android & IOS)
Description
Best Apps for UPSC Preparation (Android and IOS) – Check out Top 7 Web Apps for IAS Preparation used by Top IAS Aspirants to crack IAS Exam.
Author
Publisher Name
Publisher Logo