A Lot of people wish to become a doctor, engineer, journalist, or something of high repute. One such reputed position in India is IAS Officer. Becoming an IAS officer requires a lot of hard work, dedication, and commitment. Apart from this the important things which are required to consider most. the 1st one is that you need to know which is the best Coaching for IAS preparation and 2nd Which is the Best City for IAS Preparation in India 2023-24. To help those students, we have listed out the Top 12 Best Cities for IAS/UPSC Preparation in India with the list of Best Coaching Institutes. this article will help you to choose the right city & Best Coaching for your IAS Exam Preparation. Let's Explore.
What is UPSC/IAS Exam?
It takes a good amount of effort and dedication to get through the examination for IAS. Many people attempt for the exam to become an IAS officer but only the most talented and finest aspirants reach this height.
Just to give you a brief idea, Indian Administrative Services is the branch of Indian civil services that handles the general and revenue-related administrative matters of government. An IAS officer also is responsible for maintaining law and order in the area given to him.
The IAS exam is "No Child's Play"; it is tough to clear the competitive exam. Although, many of the aspirants clear the exam without joining any IAS Coaching center, usually it is sensible to join a good coaching center for systematic and strategic preparation for Indian Administrative Services.
So, once you have made up your mind to choose IAS as your career, the next step is to find the right coaching center which gives you guidance, course material, and coaching to crack this toughest exam.
Since IAS isn't an easy exam, not all cities have really good and authentic institutes offering classroom and online coaching for IAS exam preparation.
To make it easy for you, we have prepared a list of cities with the Best IAS Coaching in India. you can move into these for IAS Exam Preparation
There are the Top 12 Best Cities for IAS Coaching in India 2023.
1. Delhi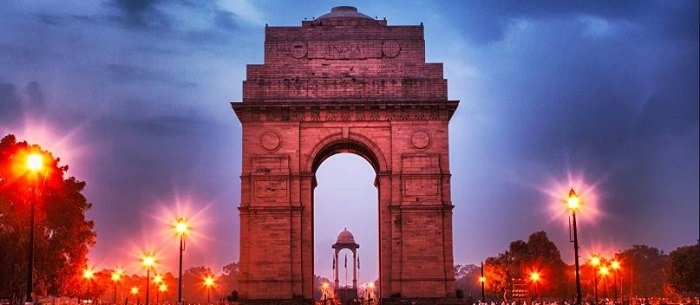 When it comes to the best IAS coaching in India; Undoubtedly, Delhi tops the charts. Delhi is full of Top IAS coaching institutes and other resources. In the last few years, thousands of students have appeared for this exam from Delhi alone. That is the reason, Delhi has a maximum number of IAS coaching institutes. Furthermore, people from smaller cities around Delhi move to the capital city for IAS preparation
At the same time, experts in teaching for IAS get better opportunities in Delhi, so they too move to Delhi to coach the students. In short, Delhi has a maximum number of Best Coaching institutes for IAS Preparation with higher success results.
Being the Best City for UPSC Preparation in India, there are some top IAS Coaching in Delhi for UPSC Preparation 2023
Rau's IAS
SHRI RAM IAS Study Centre
Vajiram and Ravi IAS Coaching Institute
2. Bengaluru (Bangalore)

A Few years back, Bangalore used to be flooded with people from an information technology background. The city is known as Silicon Valley in India, because of a large number of IT companies. But recently, the city has witnessed thousands of IAS aspirants, which eventually, increased the demand for having some good institutes for IAS preparation Like Legacy IAS Academy.
Institutes forIAS Exam preparationare increasing every year in Bangalore. Just like Delhi, Bengaluru is expensive in terms of living and studying, however, the quality of studying for IAS here, is at par with other top cities.
Bangalore is Consider as the Best City for IAS Preparation in India. it has the Best IAS Coaching in Bangalore for UPSC Preparation 2023 as below:
Note: Admissions are open for 2021-22 Preparation in Legacy IAS Academy, Bangalore. Enroll Now through CAll: 9606900004
3. Mumbai

Mumbai is a famous City for IAS preparation in India. Last but not least, IT is the city of Dreams. This beautiful city has many high-level IAS coaching institutesthat provide quality education to local students. These institutions, available in Mumbai, are proving to be very good for the students preparing for IAS/UPSC. Although Mumbai is on a bit expensive end, for the localities and people from the nearby small towns, Mumbai is still affordable.
Mumbai Being the Famous city for IAS Exam Preparation in India, There are some Best IAS Institutes in Mumbai for CSE Preparation 2023:
A.A.Shah's IAS Institute
Dronacharya IAS Coaching
Lakshya IAS Coaching
Royale IAS Academy
4. Pune

At present, lots of high-level coaching institutes in Pune city of Maharashtra state are providing higher and quality education to the local students here. Being a prominent city in Maharashtra, Pune is the preferred choice of the students for the preparation of IAS. Although, Mumbai is not behind Pune for UPSC coaching, because of the peaceful environment and cheaper options to survive (in comparison with Mumbai), people from the outskirts choose Pune for their exam preparation.
Consider these institutes when you are looking for the best IAS Institutes in Pune:
Vihaan's IAS Academy
Paradigm IAS Academy
IAS Study Circle
Vijeta Academy
5. Kolkata

Kolkata is the best city with reputed coaching institutes in India for IAS Preparation. In earlier days, people from Kolkata used to go to Delhi for Preparing the IAS exam, but that isn't a feasible option for everyone. Not everyone, who intends to grow can afford costly education in an expensive city like Delhi.
Today, with the growing demand of IAS aspirants, Kolkata hosts some of the best IAS coaching institutions, which have the best IAS faculties. In fact, these Top IAS coaching centers have faculties coming directly from Delhi. Consider these institutes when you are looking for the best IAS Institutes in Kolkata:
Impulse IAS Coaching
GEO IAS Coaching
ALS IAS Coaching
TICS Eduworld IAS Coaching
6. Prayagraj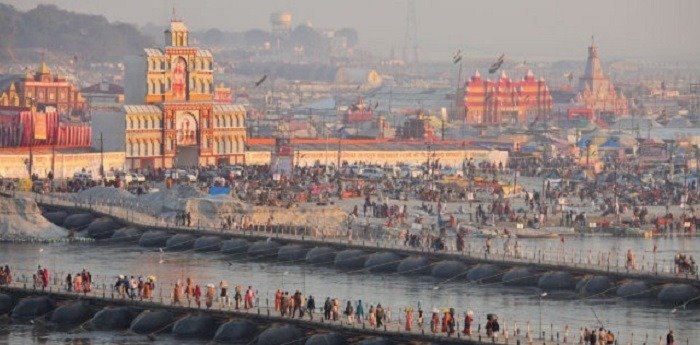 Prayagraj is one of the Best Cities in India for UPSC Exam preparation. After Delhi, Prayagraj hosts the highest number of IAS aspirants (Information source – https://timesofindia.indiatimes.com). Even if you are looking for coaching in the Hindi medium, you can get good and reliable coaching in Prayagraj at affordable fees. Past records indicate that the maximum number of students who had cleared this exam are those who have prepared for IAS Exam in Prayagraj.
Here, you will find manyIAS coaching institutesoffering classes in both English and Hindi medium, which also provide hostel facilities, food, and library facilities so that people can stay there and study dedicatedly without any distractions. These facilities are available for both locals and students from the outstation.
Some of the renowned institutes in Allahabad/Prayagraj for IAS Coaching are:
Vajirao & Reddy Institute
Chanakya IAS Academy
Dhyeya IAS
Samarpan IAS
Nirman IAS
7. Jaipur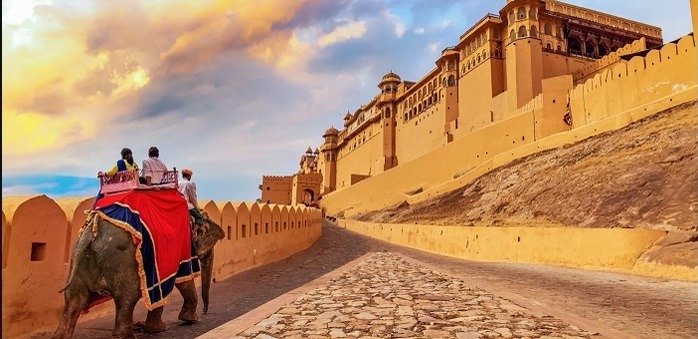 In the past few years, Jaipur has grown so much, especially in terms of education. May it be engineering college, medical college or IAS coaching, you can get the finest quality education here. This city has given many successful IAS officers to the nation. Earlier, people from Jaipur used to move out for the sake of getting a good education.
But now, Jaipur has become one of the top hubs of an educational institution. In fact, many prominentIAS Coaching institutionsof Delhi have opened their branches in Jaipur, which is good news for all the aspirants from the entire Rajasthan who use to go to Delhi for getting the coaching.
Here are the best institutes for IAS preparation in Jaipur
IIIASA
Rau's IAS Study Circle Jaipur
Chanakya IAS Academy in Jaipur
8. Lucknow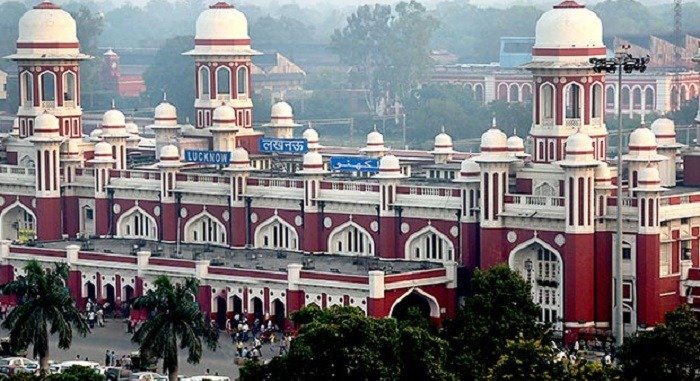 The Capital City of Uttar Pradesh- Lucknow is also known for excellent IAS preparations. The education level in Lucknow is quite high. People living in Lucknow, as well as nearby cities & small towns, choose to Prepare for IAS Exam in Lucknow, despite the higher cost of living as compared to other cities in UP.
This is primarily because of the quality of education they get in this city. Like Delhi, Lucknow also has a large number of good institutes for IAS preparationwith all the necessary facilities.
To name a few reputed institutes in Lucknow for IAS Coaching are:
ALS IAS Coaching Lucknow
RACE IAS Classes
9. Patna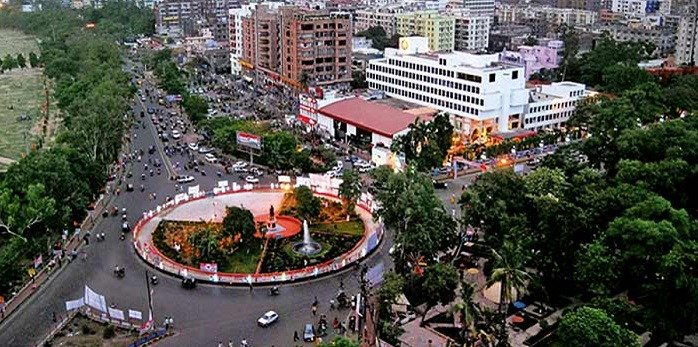 People from Bihar are known for their passion and dedication to higher studies. Every year, a large number of people from Bihar crack the IAS exams. basis of the Demand, Now Patna is also known as one of the Best Cities for IAS Preparation in India. The level of coaching in Patna (the capital city of Bihar) institutes is quite high.
Despite the fact thatIAS institutes in Patnaoffer the highest quality education, the expenses of studying and living in this city are much lesser than in cities like Delhi, Mumbai, and Lucknow.
The top three IAS institutes in Patna are:
KSG India Patna
ALS IAS Patna
ACHIEVER IAS ACADEMY
10. Indore

Indore is also considered the Best city for IAS Preparation in India. This state of Madhya Pradesh hosts many high-level IAS coaching institutes, which has created a positive atmosphere for those who want to appear for and clear the IAS exam. The city offers a great education at a competitive fee structure.
Now the local people do not need to move out of their city to prepare for the IAS examination. Being a small city, the cost of living and studying in Indore is not so high.
If you are looking for the best institutes in Indore, check
Sharma IAS Academy
Kautilya Academy IAS Coaching
Drishti IAS Coaching
11. Agra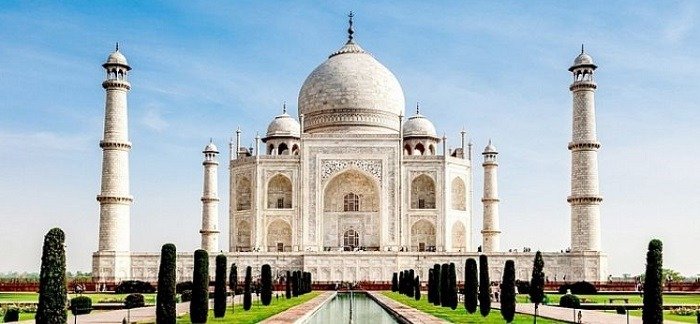 Even though Agra is a small city, there are more than 25IAS Coaching Classes in Agrathat you can join for your IAS Preparation. Being in a constantly competitive environment will boost your performance and also propel your IAS preparation in the right direction. Institutes in Agra offer an extensive program for IAS preparation which is of great help for the students to get through the exam.
Consider these institutes when you are looking for the best IAS Institutes in Agra.
Vajirao And Reddy Institute
Academy For Competitive Examination
Eten IAS
Career Avenues
A.T.S. Academy
12. Hyderabad

Hyderabad is one of the best Cities for IAS preparation. In Hyderabad, the Indian Administrative Service is the dream of many UPSC Aspirants. The city not only has IIT, but it is also coming up as a hub for IAS coaching institutes. During the past few years, demand for IAS as a career option has increased in Hyderabad considerably which has led to increased numbers of IAS coaching centers.
Having a regional institute gives an advantage to those students who are comfortable with studying in their local language. In Hyderabad, the majority of students are Telugu-speaking and come from all across Andhra Pradesh to prepare for the IAS exam.
Some of the top IAS institutes in Hyderabad are:
AKS IAS Academy
La Excellence IAS
RC Reddy IAS Study Circle
Pragnya IAS Academy
Narayana IAS Academy
Conclusion
Now that you have seen that most of the prominent cities, now offer quality education, when it comes to preparing for this most prestigious position in the country. You can choose the one which fits your needs best. Having the institute in a Local or nearby city to your home town gives you an added advantage of studying in the local language and transportation.
For example, Someone coming from the South of India, would not be comfortable with studying in Hindi. He or she can study in their regional language if the institute is in the local area or nearby areas.
Other than that, many of the reputed institutes offer online coaching classes, which is of great help if you are unable to move to any of these big cities.
Go for the online classes with a good institute rather than choosing an unestablished coaching Centre (the one with a low or no success rate in getting the IAS exam cleared), which doesn't have good resources for their students.
No matter, which part of the country you stay in, you may find many institutes around you that claim to coach you for IAS. Not all of them are equally good. Make your own research, look for the past results of the institution and if required, move to any of the above-mentioned cities to give wings to your dream of becoming an IAS officer.
Check Detailed Review of Other IAS Institutes in India
Please share your feedbacks