Drishti IAS Academy Delhi Review – Course Fees, Portal, Current Affairs, Test Series
Drishti IAS Academy is one of the leading IAS coaching institutes in Mukherjee Nagar, Delhi for UPSC Exam preparation. This Academy offers quality learning help to excel the IAS aspirant's skills. Drishti IAS Delhi was established in 1999. since its start, Drishti IAS Delhi is providing quality coaching to IAS students. The IAS Academy is also very famous for Hindi medium coaching and study materials as well.
Drishti The Vision Foundation has set high standards for teaching. It focuses on Optional Subjects, Essay Writing, and interviews along with General Studies and CSAT. It is the result of the hard work and dedication of the teacher, study material creators, and research team.
Drishti IAS academy is today one of the best Coaching Institutes for IAS in Delhi, India. IAS Study Materials is easy to understand and focuses on important topics. Drishti IAS Fee structure is very nominal as compared to other institutes.
The Academy is working towards grooming the IAS candidates learning skills and ability to crack UPSC Exam in the least attempts. At Drishti IAS Academy, students are provided with a wide variety of teaching formats that help them to gain more confidence.
Drishti IAS Study Materials
Drishti Coaching Centre brings a pool of information within the reach of the aspirants through the Drishti IAS current affairs and Drishti IAS Monthly Magazine.
If you are looking for IAS Study Material for self-study at home. Drishti IAS academy has its own publication and Books are available on Amazon. You can buy Drishti study materials from anywhere at a discounted price.
Many IAS students who can't join their coaching get benefit from their study materials. Drishti IAS study materials are very popular amongst IAS students. Just to give an insight, their study materials are downloaded by each IAS student at least once while preparation.

Special Note: Drishti IAS also provides handwritten notes which are created by their main teachers.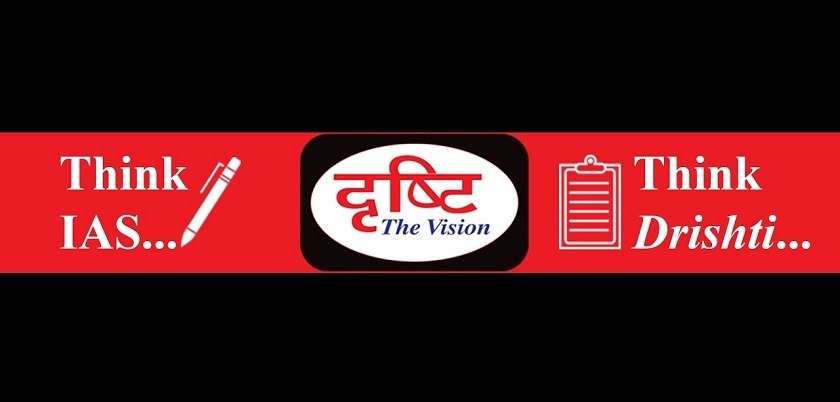 ---
Read More:
Drishti IAS Hindi is known widely among the Hindi Medium students & many students prefer their study materials. At Drishti IAS Academy, the students are guided to take part in practical classes along with group discussions. This opens the mind of students and gives them a new perspective of learning.
The aim of the institute is to allow the students to practice more. They keep updating their students about the updated civil services exam pattern. The objective of the academy lies with making the students confident and attentive towards the IAS exam.
They want to teach the importance of IAS to their students. Drishti IAS academy teachers focus on grooming and character building as well. They try to help students find their hidden intelligence through their personality development sessions.
Why Drishti IAS Academy?
A batch of 16 to 17 students in each class
Comprehensive IAS study material in Hindi & English both
Experienced and talented faculty – Best teachers in the industry
Drishti IAS test series for Prelims and Mains – Regular test in an exam like in an environment
Frequent doubt clearing sessions
Personalized attention
Regular Current affairs updates
Drishti IAS YouTube Channel – to be updated about their study material
NCERT Test – to track the regular performance
Drishti IAS News Analysis – to keep student updated
Pendrive online courses
Timely completion of the entire syllabus
Study through Map(s) for better clarity
Special Note: You could also get their qualified student notes on their website.
Courses offered by Drishti IAS Academy
CSAT (Prelims)
GS (Prelims + Mains)
Essay Writing (Mains)
History Optional
Geography Optional
Personal Guidance Program
Hindi Literature Optional
IAS Prelims Test Series
Distance Learning Program

CSAT
GS (Prelims + Mains)
Hindi Literature
Philosophy
History

Drishti IAS Coaching Fees for 2021
| Available Courses at Drishti IAS Academy | Fees of Drishti IAS in Delhi |
| --- | --- |
| General Studies (P+M) | ₹ 125,000 |
| GS (P+M) + CSAT | ₹ 145,000 |
| GS (P+M) + CSAT + ESSAY | ₹ 154,000 |
| GS (P+M) + CSAT + ESSAY + TS (Pre) + TS-GS (Mains) | ₹ 166,000 |
| GS (P+M) + Hindi Literature (Optional) (Video Class) | ₹ 159,000 |
| GS (P+M) + History / Geography (Optional) | ₹ 164,000 |
| GS (P+M) + Hindi Literature (Optional) (Video Class) + CSAT + Essay | ₹ 177,000 |
| GS (P+M) + History / Geography (Optional) + CSAT + Essay | ₹ 182,000 |
| GS (P+M) + Hindi Literature (Opt.) (Video Class) + CSAT + Essay + TS (Pre) + TS-GS (Mains) | ₹ 187,000 |
| GS (P+M) + History / Geography (Optional) + CSAT + Essay + TS (Pre) + TS-GS (Mains) | ₹ 191,000 |
| GS (P+M) + Hindi Literature (Opt.) (Video Class) + CSAT + Essay + TS (Pre) + TS-GS (Mains) + Basic English | ₹ 191,000 |
| GS (P+M) + History / Geography (Optional) + CSAT + Essay + | ₹ 195,000 |
How to Choose a Coaching for UPSC CSE 2021?
Drishti IAS Toppers
Anu Kumari – All India Rank 2
Arti Singh – All India Rank 118 – the Year 2016
Anil Kumar Yadav – All India Rank 573- the Year 2017
Babita Rani Swain – All India Rank 401 – the Year 2017
Pradeep Kumar Diwedi – All India Rank 74 – the Year 2018
Drishi IAS Mock Interview
Drishti IAS Academy Records the UPSC Mock Interview with affordable fees for needy students.
The main purpose of the IAS Mock Interview is to provide the IAS Aspirants an opportunity to practice and develop self-confidence to face the actual IAS Interview.
If you are chasing your IAS Dream and looking for IAS Mock Interview Preparation then Drishti IAS Mock Interview would be the right option for joining in.
Drishi IAS Mock Interview Samples
Drishti IAS Admission Procedure
The Drishti IAS Academy offers various courses related to the Civil Service exam. Students, who are interested in taking up the admission in any of the above courses, may apply online or fill the form at the Drishti office.
Drishti IAS Fee is also very nominal. You could make the Drishti IAS fees via cash or DD/Cheque in favor of 'Drishti the Vision Foundation', payable at Delhi. For admission, students need to bring their self-attested ID proof with a passport size photograph.
Read More: How to trick yourself into becoming a successful IAS?
The Drishti IAS Academy, being one of the top IAS coaching institutes in Delhi, offers multiple learning programs for IAS aspirants. Students can either take the Drishti IAS class schedule or choose the distance learning program. Drishti IAS coaching fee in Delhi is quite nominal.
Drishti IAS had no match in Hindi medium IAS Coaching for UPSC Exam preparation in India. Along with the comprehensive study materials, students are provided with the Drishti IAS Current Affair magazine in Hindi & English Both.
Read More: Tips for Preparing IAS Exam online
Drishti IAS Academy Delhi Contact Details
| | |
| --- | --- |
| Drishti IAS Delhi Address | 1st 641, opp. Signature View Apartment, Mukherjee Nagar, New Delhi, Delhi 110009 |
| Contact Number | 18001216260 / 01147532596 |
| Email ID | [email protected], [email protected] |
| Website | https://www.drishtiias.com/ |
Drishti IAS Allahabad/ Prayagraj Address:
Drishti IAS 13/15, Edmonston Road, Tashkand Marg, Civil Lines, Prayagraj, Uttar Pradesh 211001 –
Contact Details: 1800 121 6260, 8130392359, 8448485518
The Drishti IAS Academy is known for keeping up the motivation level of the students. The students are provided with the timely test series that make them have good access to their writing speed along with having an increased ability to solve different types of questions. If you want to achieve your goals and looking out for external support, then Drishti IAS can be your best choice.

– Pulse Phase Team Insights –
Drishti IAS Review Rating on Various Online Platforms :
| | |
| --- | --- |
| Google Rating – 4.3/ 5 | Justdial – 4.2 /5 |
| Mouthshut Rating – 4/5 | Exam Bazar Rating – 3/5 |
| Our Education- 7.8/10 | WAC Rating – 8.1/10 |
Check Detailed Review of Other IAS Institutes in India