This article consists of a detailed list of all the best IAS coaching in Ghaziabad of 2023. It also talks about their salient features and unique propositions which makes them stand out amongst many education institutes. If you are considering enrolling in one of the best IAS coachings in Ghaziabad then this article will help you decide which institute is best for you.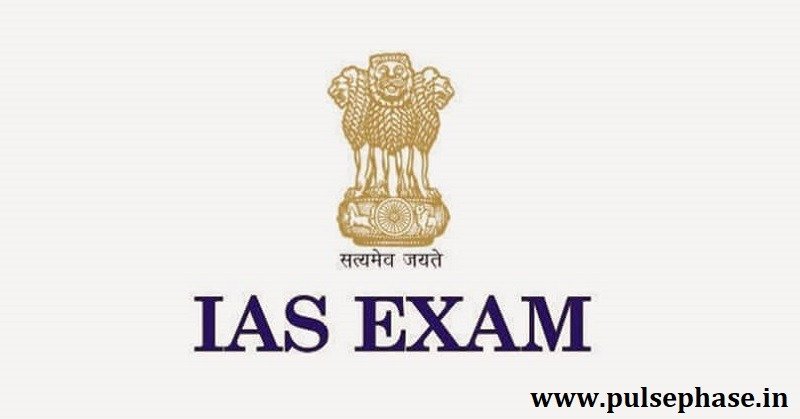 Cracking an IAS IPS exam is the dream of many aspiring candidates. There are approximately 10 Lakhs aspirants who appear in the examination but when it comes to qualifying then this number drops drastically by 90%. IAS is prestigious and probably one of the toughest exams to take.
IAS lengthy syllabus and detailed approach on a subject make it a gigantic task for all the aspirants. However, with the right mindset, the right attitude, and the right tools anyone can crack this exam. There are many institutes all over India which helps aspirants to clear this exam.
---
---
Choose the best IAS Coaching for UPSC Exam Preparation from below refined list of Top 5 UPSC Coaching Institutes in Ghaziabad. These academic pioneers have managed to maintain an outstanding track record in UPSC Exam Results.
( Back to Top )
---
First Rank in the List of Best IAS Coaching in Ghaziabad 2023 is
# 1. Dr. Surendra's IAS Academy
This institute in Guidance of Dr. Surendra provides aspirants a complete package for cracking the exam. Their group discussions and test series are revised regularly. They give emphasis on being up to date with current affairs.
They have 1,2 and 3 years of preparation plans based on the aspirants level. Beginners can join the 3 years of program and start the preparation from scratch. This coaching has earned its name in recent years amongst the top 5 IAS coaching in Ghaziabad.
Dr Surendra's IAS Academy's 5 salient features :
They provide study materials of qualified IAS aspirants – It saves you from tedious hard work.
Regularly revised study notes – Their notes are revised regularly with updated syllabus
Different courses – They have two level programs and aspirations can opt whatever they suit.
Other courses at – IAS, IPS, IFS, IRS, PCS and other Civil Services are also
A combination ex UPSC service officer and an IIT alumni make this more reliable.
Dr. Surendra's IAS Academy Fees:
Their portal also doesn't reveal their fee structure but they have 3 types of programs based on aspirants level. Click here to inquire about the fee structure and curriculum.
Dr. Surendra's IAS Academy Contact Details:
Address: Plot no. 855 (Opp. ATS & Orange County, Main Road), Niti Khand-I Indirapuram, Ghaziabad-201014
Contact : +91-9810107722 +91-7292077839
Email: [email protected]
Website: https://www.drsurendraias.in/
( Back to Top )
---
Second Rank in the List of Best IAS Coaching in Ghaziabad 2023 is
# 2. Agastya IAS Coaching
Agastya IAS is a well-renowned coaching institute. A well-decorated team of teachers personally led by Indu Arya specializes in teaching students with one aim.
The Institute also provides supplementary materials to their students. They provide personal coaching and online classes. The best part of the Agastya IAS is that they are available 24*7 for their students.
Agastya IAS 5 Salient features:
Highly Experience Faculties – A dedicated support of a highly experienced team
Personal Guidance – Personal guidance to improve every student performance
Special classes – Current affairs including the Hindu once in a week
Tests Series – Highly competitive test series based on UPSC syllabus
Writing practice – Daily writing practice for Main's level

Agastya IAS Academy Fees:
Their courses are well designed in categories but the fee is not mentioned on any open source. Our recommendation is to visit their website.
Contact Details of Agastya IAS Academy:
Address: 3K, 135, 2nd floor Sachin Tower, G.T road Rakesh Marg, Ghaziabad
Email: [email protected]
Contact : + 91 83750 07003/04
Website: https://agastyaias.in/
You can also follow them on Facebook – fb.com/agastyaias.in
( Back to Top )
---
Third Rank in the List of Best IAS Coaching in Ghaziabad 2023 is
# 3. Achievers Academy – ISO Certified IAS Coaching in Ghaziabad
This academy specializes in IAS Coaching and they are an ISO-certified institute. Over the last 10 years, they have emerged as a very established and renowned institute and their vision is to be a center of excellence and mission to develop innovative future IAS officers.
They are also accredited by WRG (World Registrar Group). Their director is N K Sharma, a pioneer in the industry who always leverages his skills to facilitate the students. They also provide coaching for PCS & Banking along with IAS/UPSC preparation.
Achievers Academy 5 Salient Features :
An ISO Certified IAS/IPS institute
Over 10 years of expertise in quality education
Simple, Focused and practical approach towards examination
Enriched Current Affairs content
Experienced faculty
Achievers Academy Fees :
We tried to get this information handy for you. However, there is no information about the IAS Coaching fee structure on their site. Please click on Contact Us to directly get in touch with the institute.
Achievers Academy Contact Details:
Address: Plot 67, Judges Enclave, First floor, Opp Jaipuria Mall, Near Vijaya Bank, Ahinsha Khand 2, Indirapuram Ghaziabad
Email: [email protected]
Phone: 9654108195
Website: https://www.achieversacademy.ind.in/
( Back to Top )
---
Fourth Rank in the List of Best IAS Coaching in Ghaziabad 2023 is
# 4. Rahul IAS Academy
This institute not only makes it into the list of best UPSC coaching in Ghaziabad but also known for CLAT and LAW preparation in India.
This Institute was founded in 2014 by Rahul Verma and since then they are delivering quality education. In a short span of time, they have gained a lot of popularity in Saharanpur and Ghaziabad.
Rahul IAS Academy 5 Salient features:
Separate strategy building based on student's competence
Interactive Classroom Programme for depth understanding of the subject
Study materials with updated syllabus & exam patterns
Flexible timings
Proficient & skilled professors/teachers
Rahul IAS Academy Fee :
Please contact the Rahul IAS Academy directly to know about the course offerings and fee structure.
Rahul IAS Academy Contact Details :
Address: Rahul IAS Academy – 1st Floor, Sec-2C/256, Opp. Mewar Institute, Vasundhara, Ghaziabad- 201012
Email: 9897030883
Phone: [email protected]
Website: http://rahuliasacademy.com/
( Back to Top )
---
Fifth Rank in the List of Best IAS Coaching in Ghaziabad 2023 is
# 5. Ghaziabad IAS Academy
This institution is named after the city Ghaziabad itself. This institute works on the ideology of making Ghaziabad a study hub for IAS. It firmly believes in passing knowledge through various approaches. Being in the vicinity of metro lines, Delhi and other neighboring states aspirants also show a keen interest in this institute.
Their core principle of helping out the aspirants makes them one of the best IAS institutes in Ghaziabad for the civil service exam. Their aim is to become India's top UPSC coaching center for IAS exams.
Course offered by Ghaziabad IAS Academy
They provide online coaching classes, video classes, weekend batches, UPSC classes for optional subjects, and best study material.
Ghaziabad IAS Academy's 5 salient features :
They are very peculiar in choosing the right teacher
Right Teaching Pedagogy – Teaching method is their key to success
Smaller Batch sizes – it helps you learn better
A lot of interactive classroom discussions – It gives a detailed insight into any topic
Their notes are overwhelming and it's revised after each batch
Ghaziabad IAS Academy Fees:
We couldn't find their fee structure. Click here to inquire about the fee structure and curriculum.
Ghaziabad IAS Academy Contact Details:
Address: B-8, Plot No. 330, Near Vaishali Metro Station, Sector-4, Vaishali, Ghaziabad, Uttar Pradesh 201012
Email: [email protected]
Contact Number: 9899781744
Website: http://www.ghaziabadiasacademy.com/
( Back to Top )
---
Frequently Asked Questions About IAS Coaching in Ghaziabad
Q1. How to prepare for IAS without coaching?
Answer: Method to prepare for IAS varies from person to person. Aspirants can take the help of online material. Revising Previous Year questions, reading newspapers, and being updated with current affairs is the key to success.
Q2. Is coaching necessary for IAS?
Answer: There are many aspirants who have cracked this exam without coaching. In case, you think you are weak in any subject then seeking help is always the best option.
Q3. What are the fees for IAS coaching?
Answer: The answer to this question changes based on location & subjects. However, in Ghaziabad, it ranges from ₹ 10000 and can go up to ₹ 100000 as well.
Q4. What is the salary of IAS?
Answer: IAS is all about helping society and up-lifting it one notch higher.
However, the basic/monthly salary of an IAS starts with ₹ 56000 and can go up to ₹ 2.5 lakhs if you secure a position as Cabinet Secretary. This is just a basic part of the salary. Other components such as HR, TA, DA, and PF make it a huge sum.
Q5. Do IAS officers get holidays?
Answer: Yes, like other professionals, IAS officers are also entitled to take leave.
Details are as follows:
Total Leaves in a calendar year :

Casual Leave (CL) = 8, Earned Leave (EL) = 30, Half-pay leave (HPL) =20, Gazetted Holidays = 20 (approx), Restricted Holiday =2
Half pay leaves can be converted to 10 full paid leave on some grounds like illness, study)
Additional Provisions for Maternity, Paternity & Study leaves:
2 years of paid Leaves to Ladies officers for Child care
15 days of paternity leave to the Male officers up to two children
2-3 years leave to all employees for further studies

The sabbatical is also allowed up to 5 years but it's non paid
---
Check out the Best IAS Coaching Institutes in the following cities of India
Disclaimer: The content on this page is a compiled result of Pulse Phase's Research team and the ranking is based on the criteria and guidelines set by Pulsephase and not in any way related to rankings done by governmental bodies. It is purely third-party research work.

Please share your feedbacks