Finding a room or a PG in a metro city is no more torture for the migrant students and professionals because OYO, apart from providing hotel room services to the enthusiastic travelers, is all set to provide the best housing service through OYO Life.
The forgotten housing sector has an estimated value of $50 billion in India, which includes 15 million migrant students and 40 million working people looking for a space to live. The founder and CEO of OYO, Ritesh Agarwal wants to solve the decades-old issue of living space in metropolitan cities through OYO Life which provides individual resident space with the facilities of contracting, furnishing, maintenance, and other in-stay services.
The startups like Commonfllor, PropTiger, Housing.com, Magicbricks, Nobroker, etc, which initiated the service of renting/buying of housing space, missed to utilize the opportunity to serve a massive number of millennial, students, and professionals looking out for a room in cities like Delhi, Mumbai, Bengaluru, and Hyderabad. They failed to understand that students and young people, who are either in search of a job or working somewhere, need a room and not an entire house to live in. They are finding furnished homes at an affordable price and best possible location, where they can live in sharing or in private.
OYO Life bridged the gap between potential customers and the housing industry. It is the latest addition in the long-term rental or sharing housing market.
What are the facilities offered by OYO Life?
The young CEO of OYO, Ritesh Agarwal has enough insight into the lives and necessities of millennial and young professionals. With a population of over 65% of people under the age of 35 in India, he knows that the industry of housing space is likely to surge soon.
OYO has already established a solid impression in the hospitality sector by providing hassle-free hotel rooms to everyone. OYO Life also advocates the same vision of hassle-free services, the only difference is that the new launch will replace a few days renting of hotel rooms with long-term renting sharing/private rooms.
Let's explore the features and services of the OYO Life.
Unbelievable price
Room rents in metro cities are insane. Students and professionals have to adjust with the cranky landlords who, apart from taking unreasonable rents to adds extra-charges for the maintenance and cleaning of the property.
OYO life provides individual residents with zero interference of landlords, rooms with furniture, and regular housekeeping.
The lowest cost of a sharing room at OYO Life is Rs 4,999 per bed. The price of the OYO Life property depends on the location and size of the room. The initial price for a fully managed living space, a well-furnished private room is Rs 7,999 per month.
Spare yourself from the trouble of finding a room through property agents or brokers and book the room on OYO Life. You can easily get a sharing or private room with the basic furniture through the OYO Life app.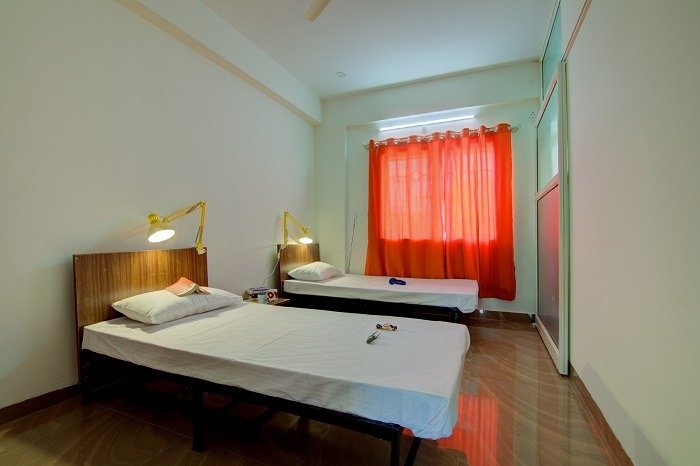 Unisex rooms
You can live with your male or female friends, partner, or colleague. It's completely your choice. OYO Life provides independent rooms for both males and females.
For security purpose, 27*7 CCTV surveillance is available in the buildings. A proper contracting paper is signed by the tenant for the identification purpose.
Those who are interested to be the part of OYO Life can send a request to lease their property through a common helpline number and email Id. After a formal request, OYO sends its team for on-ground inspection of the sites. They check whether the building fulfills their requirement criteria or not. The entire process of making a building ready-to-rent, which includes inspection, signing of a contract for two-five years, renovation, and polishing, takes about 18 days.
Location preference
As more and more people are moving to metro cities in search of jobs and education, demands for proper accommodation and housing space are growing. OYO Life mostly focuses on students and young professionals who are in search of rooms with all the basic amenities.
The preferred locations of most of the OYO Life properties are near educational institutions, metros, and industries. Currently, about 30% of the guests at OYO Life are students.
OYO Life has made its presence in Bengaluru, Pune, Noida, Gurugram, Kolakta, Mumbai, Chennai, Hyderabad and Delhi. It has over 400+ buildings available for renting and some of the buildings are in the process of renovation and are launching soon. In India, there is a need for over 100,000 beds, OYO Life has made space for 30,000+ beds and is adding 4000+ new beds every month.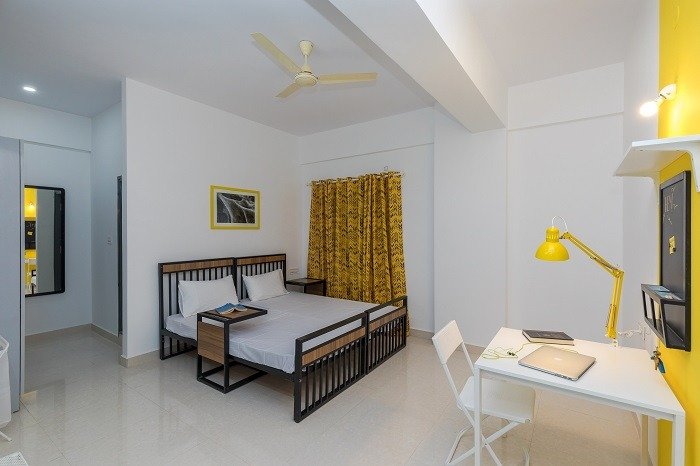 Furnished Rooms
Many startups such as Nestaway, YourOwnRoom, and Homigo came forward to solve the issues related to housing in urban cities but couldn't deliver much. Most of the players focused on offering a furnished housing option or helped to discover the platform where you can find co-living housing rooms.
Unlike other players, OYO Life entered into the housing market completely and owned up most of the responsibility of living space. OYO Life renovated the buildings, maintained them, and added the required furniture and other basic amenities.
Every room provides essential amenities like television, Wi-Fi connectivity, and power backup. OYO Life is the first in the housing domain that provides fully managed rooms at an affordable price.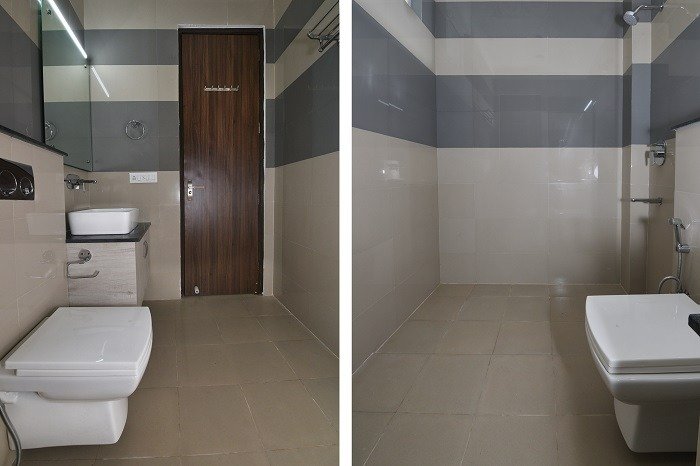 Excellent Service
OYO, India's largest hospitality company has entered into the student and young professionals housing industry through its new launch OYO Life.
The new segment of OYO takes care of everything related to shared housings. OYO Life leases a building then furnishes, cleans, fixes broken things, and keeps a track all the bills of it. It provides a hassle-free service to you and the best living experience.
OYO ensures that you don't have to do anything than to pack your bags and move in and start living. There is no liability of long-term financial deposits or bearing the cost of the maintenance of the room.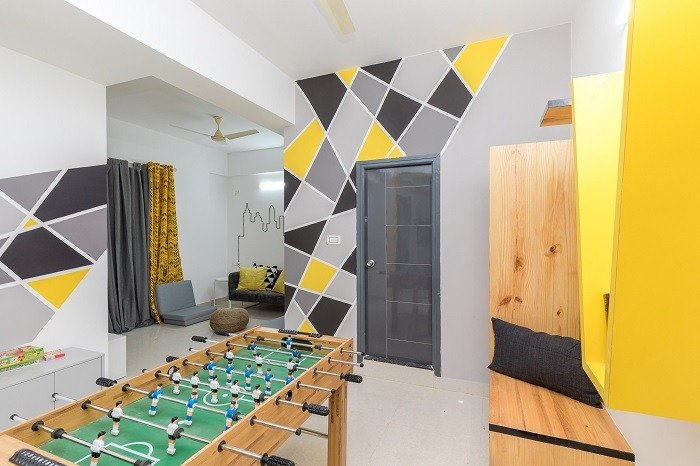 Why trust OYO Life?
A large number of students and young professionals come to urban cities for education purposes or are in search of better jobs every year. They all face the same housing problem—unreasonable rents, advance deposits, and bad living space. These people have been facing these issues for decades but nobody ever came up with a clearer and effective solution than the OYO Life.
Some startups like Magicbricks, YourOwnRoom, Nestaway, and Housing.com tried to abolish the existing issues of living space in the metro cities but most of them failed, some still exist. OYO launches its new segment for shared housing OYO Life to cash in the opportunity of least competition in the housing industry and a massive requirement of shared rooms.
OYO Life would get benefits from its existing framework, business partners and networks, and technological capabilities. This would help to provide property to the customers at a lower price.
OYO Life is not a short-term plan which would be limited to just metro cities; it visions to cover all the potentials states of India shortly. Initially, by the end of 2019, OYO aims to have 1,00,000 beds in top ten metros in India.
The CEO of New Real Estate Businesses at OYO Hotels & Homes, Rohit Kapoor provides an inside look of OYO Life and discusses some of the best reasons to choose OYO Life over any other housing apps.
• With OYO Life, the company offers a long-term rental space, where you can either live alone or share it with someone. It provides an independent residential space which is fully managed by OYO.
• OYO takes the responsibility of contracting, furnishing, housekeeping, and maintenance of the building. For any additional services, you can contact to OYO and get it done.
• You have no liability of depositing your money for the long-term. You just to pay your rent and electricity bills as rest of the charges related to house-maintenance are taken care of by OYO Life.
• OYO provides furniture and other basic amenities like Wi-Fi, television, 27*7 caretaking and power back. You don't have to arrange much stuff. You just have to move in and start living in the room.
• You will get a clean, well-furnished, fully managed the place to live. All the facilities which are promised in the catalog would be provided for sure. If there are things in the room which are broken, it would be fixed by the OYO without any additional charges.
• The prices of OYO Life rooms are comparatively less than what any other housing apps provide. The lowest cost of the OYO property starts at Rs 4,999 per bed.
For a better living experience in cosmopolitan cities try the excellent housing services of OYO Life, which are designed to attract more and more students, married/unmarried couples, and young professionals.
Please share your feedbacks