Success Story of IRA Singhal: History maker in UPSC
While we complain about what we have and we haven't. There are people in our society who defeat their weakness and sets a benchmark.
Such a story is of IRA Singhal, differently-abled women, who made history by clearing India's most prestigious UPSC exam.
In this article, we will learn how a person with such rare disease become an IAS officer, and what is her mindset before achieving a task so big.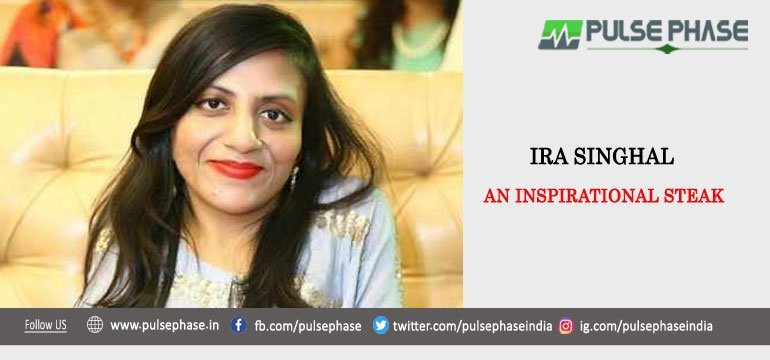 IAS IRA Singhal Detailed Story
Ira was born in Meerut as a normal child. But as days passed by her rare disease of Scoliosis emerged. – Check at Wikipedia
In this disease, the spine doesn't grow normally. For instance, Ira's spine is of S Space and it creates a lot of problems in her body.
She can't mover her hand freely and some parts of the body don't even work properly.
Further, when Ira's parents learned about the disease they went to every doctor possible but she couldn't get treated.
At last, one doctor suggested getting it operated but there was a stake in her life so her parents decided not to go for it.
However, Ira doesn't consider herself weak and in an interview, she said that There are many things to crib about in life but we should hold on to it.
Instead of focusing on the problem, we should focus on the solution. A very strong mindset indeed which helps IAS Ira Singhal in every point of life.
How IAS officer Ira Singhal Life changed
IAS Ira Singhal's father was a businessman and after sustaining a huge loss in business, he moved to Delhi.
Ira continued her studies from Delhi. However, a life-changing moment was to take Ira's dream on the seventh sky.
One fine day, her city was placed in Curfew and her school was shut down. Excitingly, she asked her aunt why her school is closed.
She was answered by her aunt that DM has ordered to shut all the school in the city. Notably, she got very excited about the power of DM and decided to become an IAS officer very same day.
What you want doesn't come easily to you:: IRA Success story
Surprisingly, IAS Ira Singhal passed the UPSC exam 3 times but she was getting IRS due to lower ranks.
Ira got IRS (Indian Revenue Services) but put on hold even after clearing the exam and her joining letter never came. This brave lady was disappointed by the event and she also lodged a formal complaint against UPSC in Indian Penal court.
Ira was selected thrice but in the wake of her physical disability, she never got selected. You could imagine Ira's frustration but she is a brave soul.
Ira created history by topping the UPSC examination in 2015 and secured the first rank. She also becomes the first differently-abled woman to secure 1st rank in UPSC Civil Services Exam.
She currently serves as an assistant commissioner in the Customs and Excise Department of the Indian Revenue Services.
Interesting facts about IAS officer Ira Singhal
Ira Singhal holds a B.E degree in Computer Engineering from NSIT.
This brave IAS officer also holds an MBA degree.
Ira was first selected in 2010 but never got the offer letter stating her disability.
Now, Ira is serving the Indian Administration Services and emphasis on equality of education amongst all the children. She does her bit to influence the education system in her own way.
IAS Ira Singhal, you are a true inspiration for us, and Pulse Phase salutes your courage, your determination, and your life-loving attitude.
Ira Singhal Marks & Optional Subjects:
Ira Singhal secured 1st Rank in the exam. She had opted Geography as her optional subject.

She secured 1082 marks out of 2025. Interestingly, Ira secured 162 marks in her personality test.

Ira secured 305 marks in her optional subject.
Read Success Story of Following