In the Indian civil services exam, the IAS interview is the final round. Your performance level in the IAS Interview section defines success. Score highest marks in the IAS Interview stage and push yourself to the top position. In other words, you can get 100 marks more than your fellow candidates if you perform well. Success in the last final phase is the result of your perfection and determination. If executed well, it helps you to crack the toughest UPSC exam with the best score. So don't leave anything to regret later, follow the Best Tips for IAS Interview Preparation to answers the questions asked by panel members in the interview.
The combination of the marks from mains and interviews is responsible for the final all-India ranking. It is highly possible to top the final IAS ranking list through good performance in this round. Make sure you Prepare for the IAS Interview full of focus and determination. In this blog post, you will learn about the brilliant tips to prepare for the IAS interview. Additionally, here is the list of Tips for IAS Interview Preparation and UPSC Questions with Answers which you must learn about.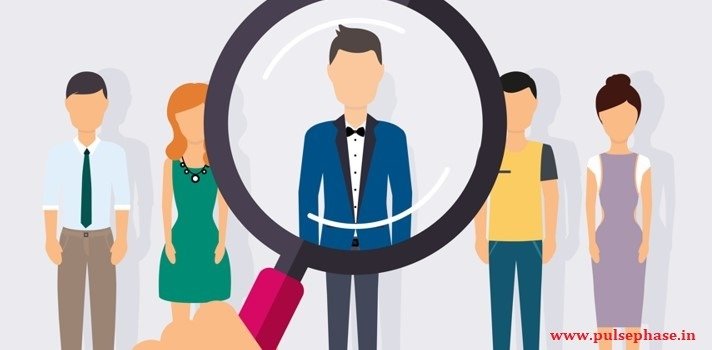 Decision-Making Factors in IAS Interview
The recent updates declare that the final IAS interview phase for 2021- Click here to check the official notification by UPSC. The UPSC board team conducts the interview in New Delhi. They test your personality and suitability for taking up the position in Indian civil services. Candidates must not neglect to Prepare for IAS Interview along with the written test. Most importantly, start your preparation early. The main objective of IAS Interview Questions is not to test your specific subject knowledge. It is the stage where the following factors are responsible for decision-making.
Your mental alertness
Critical power of adaptation
Social Behaviors
Your interest in current affairs
Ability to judge
Varieties of interest
Leadership skills
Moral values and intellectual traits
List of Tips for IAS Interview Preparation & Questions Asked in IAS Interview.
The board panel members can decide the questions from your application form. Some of them are your birthplace, interests, present national issues, problems faced by your state, and much more. For instance, if you are from any state like Odisha, they can ask you the question about tribal community problems. As a whole, the panel team tests your mindset. If you prove to have a sensible Indian national mentality, you are likely to score better. Pay attention to the interests and hobbies you have already mentioned.
Prepare for IAS Interview keeping these important elements in mind. For instance, if your interest is gardening then prepare yourself to answer IAS Interview Questions related to soil, herbs, and vegetables. Along with your answer quality, the way you answer the questions is also important. If you have mentioned the profession, questions can arise from it too.
Panel members can also ask you the IAS Interview Questions based on situations. They narrate the circumstances related to floods and earthquakes or any other real-time scenario. You must answer it as a district collector. They add the tricky questions in between in order to check the candidate's mental alertness. Here is the list of UPSC Interview Question & Answer that can help you in good preparation.
Q #1. Give me the introduction of yourself
The most common and expected IAS Interview Questions to which you must prepare is talking about yourself. However, the majority of interviews will have this question on their list. Prepare for IAS Interview by learning how to describe yourself. Start your personal description right from the birthplace and then move on to your family. Continue speaking about your qualification and important achievements made during this period. Conclude by explaining about your professional life.
Do not drag too much while answering such IAS Interview Questions. Be precise and avoid confusion. You have already submitted your resume. This type of UPSC Interview Question & Answer is to check the way in which you put up the information.
Q #2. What is your objective of being an IAS Officer?
Here is another standard question every IAS aspirant must consider to Prepare for IAS Interview. These IAS Interview Questions focus on examining your goals of choosing the career. Aiming to become a proficient IAS officer, do not panic or cause confusion. Take up this UPSC Interview Question & Answer with a calm mind. Even though you can guess this IAS Interview Questions, it plays a significant role. Prepare for IAS Interview by defining your clear objectives. It not only helps you to crack the interview well but also in your career.
Let the board team learn your passion, inspiration, and interests in choosing the career. The candidate's genuine answer force them to help you to score maximum marks. Spend considerable time and prepare for this IAS Interview Questions in advance.
Q #3. Let me know about your strengths and weakness
Every upcoming IAS officer is looked up for being mentally alert and possess sound academic knowledge. You must understand the fact that honesty and integrity are equally important. The board panel includes this as one of the standard IAS Interview Questions. As a result, it helps them understand your strong and weak points. This UPSC Interview Question & Answer will help them to analyze your honesty. The panel members consist of subject matter experts. You cannot cheat the team with confusing or abrupt answers.
Attending UPSC Interview Question & Answer in this way will not serve the purpose. Prepare for IAS Interview with a genuine mindset. The final interview round expects you to be as honest as possible. Support your every answer with a logical explanation and build the required trust factor.
These are the major standard questions to which you can Prepare for IAS Interview in advance. All other questions are quite impossible to predict. However, we have gathered other type of questions to give you an idea about the best way to Prepare for IAS Interview.
Q #4. This is your last question. Can you place your finger at the center of the table?
These type of UPSC Interview Question & Answer session is created only to test your mental alertness. Prepare for IAS Interview by considering such simple questions. When this type of IAS Interview Questions comes to you, be sure to give the smart answer. Moreover, it is not to test your knowledge base but your common sense. Keep the finger on the table center with 100% confidence. If the interviewer asks you any other question, remind him about the clause. He had previously mentioned this would be the last question.
The UPSC Interview Question & Answer connected with the mental alertness demands the candidate's presence of mind. You might not face the same IAS Interview Questions but on a similar concept. Your quick answer is directly proportional to your mental presence. Train your mind when you prepare for IAS Interview. Prove that you are an eligible candidate to take up the civil service post.
Q #5. Can you solve this equation [5+5+10 = 555] with just a single line?
In the first place, this kind of IAS Interview Questions is not to test your mathematical skills. The candidate's logical answer determines his or her thinking ability. How have you trained your mind while you Prepare for IAS Interview? Objective thinking is equally important as subjective thinking. Now, you need a straight line to get the right answer. Where do you put that straight line in the equation? How will you put that straight line in the above equation? Answer these two questions to arrive at the final solution.
You need to put an oblique line on the plus symbol located between two 5. Then the equation turns out to be 545 + 10. Add these two numbers to get a final answer. One simple line solves the problem and the answer is 555. Every IAS aspirant will know the process of addition. The trick here is to grasp the way to find the way. If you handle such tricky UPSC Interview Question & Answer confidently, you can score impressive marks. Prepare for IAS Interview in such a way as to provide smart answers quickly.
Q #6. What is the result of the invention of the wheel?
You might not encounter the same IAS Interview Questions in the personality test round. Remember the concept and category from where questions are picked. One of the candidates answered it as – The invention of the wheel became the starting point for revolution. We observed that the answer is precise and quirky in nature. Stay calm and hope that UPSC Interview Question & Answer will go well.
There is no necessity to give the same answer. follow the Best Tips for IAS Interview Preparation and Answer the Interview Questions, Prepare for IAS Interview in this perspective to grab the attention and stand out from the crowd. The answer explained the meaning of the wheel is to revolve. At the same time, it gave the key insight into how the world changed since its invention. Both ways of perception build a positive opinion about the candidate.
Q #7. It consumed 10 hours and 8 men to build a wall. How much time will 4 men take to build it?
Some IAS Interview Questions are purposefully asked to test your aptitude. Always remember that unique answers will take you to higher levels. As you can depict from the above question, it falls under the aptitude category. Do you think you need to sit and do a mathematical calculation to get the right answer? Absolutely, no! You must think out of the box. Analyze the UPSC Interview Question & Answer in terms of reality. Imagine the question to be a real-time scenario. One of the IAS aspirants answered – No time is required since the wall is built already.
How did he even prepare for these kinds of UPSC Interview Question & Answer? It requires smart techniques and strategies while you Prepare for IAS Interview. Success in the civil service exam not only considers aptitude skills but also how you link with reality. Prove that you are reliable, smart, and responsible through all the answers. It tends to be the best way to hit the highest marks in the Interview test. we commend you to follow such types of Tips for IAS Interview Preparation.
Q #8.What is the reason behind placing the photo of Mahatma Gandhi on Indian Currency?
Being an Indian and aspiring to become a civil servant, the way you answer this questions describes your life values. Even if you do not know the factual answer to IAS Interview Questions, make sure to answer smartly. It is all how you manage to present well and portray your leadership qualities. What is the first thing comes to your mind about Mahatma Gandhi? He is our beloved and renowned freedom fighter of India. Highlight this point in your answer with logical support.
Useful Resource to check out:- Successful Tips to Crack IAS Exam
Just say that Gandhiji is the best choice to appear on the Indian currency. He is a widely accepted and non-controversial personality. Every country owns a photo of freedom fighters on their respective currency. Likewise, we have Mahatma Gandhi photo who made the greatest contribution to our freedom conflict. UPSC Interview Question & Answer are acquired from the current affairs. Do not neglect the current affairs when you Prepare for IAS Interview. It is not only asked in the main exam but also in the interview phase.
Final Tips for IAS Interview Preparation
According to you How can an IAS candidate Prepare for IAS Interview? From when to start gathering the top IAS Interview Questions? It is very important to start your preparation at an early stage. Never make this mistake. If you wait for the civil services exam results and then start preparing for UPSC Interview Question & Answer. You are under loss! As mentioned in the above point, learn about yourself extremely well. The IAS Interview Question & Answer will rise from your personal details and profession. Observe and analyze your submitted biodata.
The UPSC Interview Question & Answer can also test your positive thinking. It is your duty to develop a positive attitude. Be very serious about the UPSC Interview Questions & Answers. Prepare for IAS Interview keeping strong confidence in mind. Irrespective of the preparation level, your self-assurance determines the success. Also, do not panic and lose your focus on communication skills. I hope this set of Best Tips for IAS Interview Preparation & UPSC Questions with Answers will help you get a brief idea about the personality test stage.
Useful Resources to Check out: –
Please share your feedbacks