Best IAS Coaching in Vadodara List is prepared after deep & detailed research. Pulse Phase checks each Institute's background, student's feedback, and online portal's insights. This article features the top IAS coachings in Vadodara and their unique features.
What you would get from this article:
List of top IAS coaching institute in Vadodara
IAS coaching centers fee structure in Vadodara
About Teacher's & study material quality
IAS coaching's complete contact details
---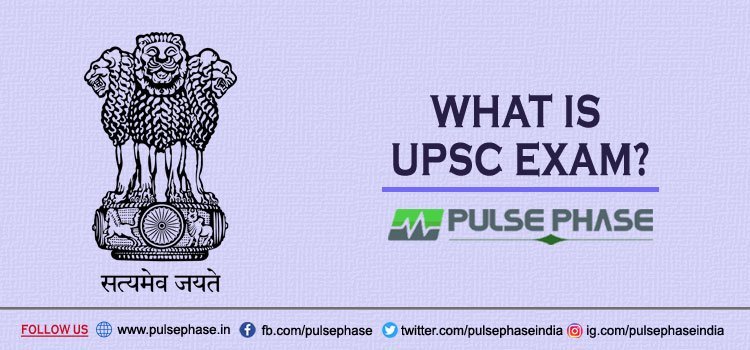 Mindset for UPSC preparation:
There is no such thing as being over-prepared for the IAS UPSC exams. It is mainly because of the vast syllabus and different levels required to pass the exam. Apart from time management, spending enough study hours and testing yourself regularly.
It is equally important to know which current affairs or topics are most likely to be included. And, how to successfully master the entire syllabus and exam format. Coachings have experienced teachers who observe the examination pattern and provide relevant study material.
What are the important things you need in Coaching for UPSC preparation?
The well-prepared study material
Experienced teachers
Test series for personal assessment
Regular current affairs
Writing practice
Interview preparation
A bit about Vadodara
Vadodara or Baroda is a city in Gujarat. Vadodara is an educational, industrial and commercial center. It is also home to some of the best displays of architecture. This city is also known for Lakshmi Vilas Palace and many legendary monuments.
Vadodara is home to many Gujaratis which is why many people come here during the nine days of the Navratri festival. No city in India celebrates the festival of Navratri with as much excitement as Vadodara does. It is also known as Sanskari Nagari of India. Vadodara is becoming a hub in Gujarat for IT and other development projects.
The city of Vadodara has its very own cricket team. Almost 15 cricketers from Vadodara have represented India at the national level. Yusuf Pathan and Hardik Pandya being recent examples. Every year with a talent of that level, thousands of aspirants from Vadodara start their journey to become an IAS officer.
---
List of Top 5 Best IAS Coachings in Vadodara for UPSC Exam Preparation
First Rank in the List of Best IAS Coaching in Vadodara 2023 is
#1. PD Gurukul Vadodara
PD Gurukul is the first amongst the best IAS Coaching in Vadodara. Its aim is to provide quality, affordable and accessible education for civil services. This coaching believes that education is not a business but social work done for the people. The teachers are highly experienced and give guidance so that students can get success in the Civil services examination.
PD Gurukul offers one year, two year and unlimited courses for candidates so that they can prepare as per their requirements. It prepares candidates for all three levels of the exam; preliminary, Mains and Interview.
It also tries to create UPSC exams like tests so that students know exactly how questions are asked in the exam. The teachers always try to take doubts and solve queries. This institute also regularly tests students to understand their progress and help students get clarity.
Features of PD Gurukul are:
Free study material
Full prelims and Mains test series
Full Interview preparation
Answer writing preparation
Regular current affairs
Experienced teachers
All about PD Gurukul – Best IAS Coaching in Vadodara
Second Rank in the List of Best IAS Coaching in Vadodara 2023 is
#2. DELHI INSTITUTE FOR CIVIL SERVICES
Delhi Institute comes on 2nd position in the list of best IAS coaching in Vadodara. Delhi Institute for Civil Services tries to provide Delhi based guidance and environment to civil services aspirants in Vadodara. It provides Delhi based study material, faculties, and the environment. Therefore, local students do not need to travel to Delhi.
Their experienced teachers know which type of attitude and approach is required to clear this exam. It gives smart teaching to students so that they can get good results in the Civil services exam. This coaching takes classes every Sunday for current affairs.
The classes are focused on various newspapers and current affairs related to the whole week. This institute also provides test Series where mock tests are based on UPSC patterns. It helps students prepare a candidate for the Civil Service Examination.
Features of Delhi institute are:
In-depth coverage of syllabus and clarity of concepts.
General Studies Pre cum Mains, Civil Services Aptitude Test(CSAT) and Test Series.
Updated study material
Student-friendly teaching method
Expert faculties
A comprehensive study of Current Affairs- Daily, Weekly and Monthly
Updates of current affairs from various sources through Whatsapp/text/email absolutely free.
DICS mobile application
Motivational lectures from IAS/IPS Toppers
All about Delhi institute – Best IAS Coaching in Vadodara
Third Rank in the List of Best IAS Coaching in Vadodara 2023 is
#3. Rugmani IAS Masters Vadodara
Rugmai IAS masters is 3rd in the list of best Coachings in Vadodara giving quality education to IAS aspirants. Their focus is to provide Individual Guidance for IAS Aspirants. So, they can have clear concepts which will help them in getting good results in the competitive exam.
The institute is a part of the Rugmani Study Circle. It has expert teachers who focus on making difficult topics easy. Their teachers do Individual counseling of the students related to the exam.
This institute helps students to finish their studies on time. Accordingly, they could focus on revision as well. Tips and tricks are given to make preparation easier. Hard work is replaced with smart work, which focuses on results.
Features of Rugmani IAS Masters are:
Classroom Guidance
Tutorial lectures
Test series for prelims and mains
Regular and weekend batches
Regular current affairs
Interview guidance
Library facilities
Explaining topics through videos
Using diagrams to understand tricky topics
Extensively using maps for studying geography
Use of flow charts to understand processes given in the syllabus
Full study material includes basic and advanced level books
Quiet study area
Separate study table for each candidate
Answer writing practice on model UPSC answer sheets
ALL about Rugmani IAS Masters – Best IAS Coaching in Vadodara
Fourth Rank in the List of Best IAS Coaching in Vadodara 2023 is
#4. Arihant Career Group Vadodara
Arihant Career Group is on 5th place in the list of the best Coaching in Vadodara. It believes that being prepared in advance for tomorrow is needed and it teaches the same to their students. This coaching provides long and relevant practice to the students to boost their self-confidence. It ensures that whatever their students have learned gives them a fruitful result.
Arihant Career Group has discussion rooms in place of classrooms where teachers not only teach but share knowledge through group discussions. They believe in small batches so that the students can get proper attention.
Features of Arihant Career group are:
Updated study materials and round the clock assistance online.
Updates of Current Affairs on a daily basis.
special motivational workshops and seminars with Serving officers.
Library facility
Hostel facility
Focus on slow learners
Academic Counselling
Doubt clearing sessions
All about Arihant Career group – Best IAS Coaching in Vadodara
Fifth Rank in the List of Best IAS Coaching in Vadodara 2023 is
#5. Chahal Academy Vadodara
Chahal Academy is a trusted Coaching in 20+ cities India. It has trained and taught many successful students who got good results in the UPSC Examination. It is known to provide quality education to the students. This coaching gives relevant study materials that help the students to prepare for the Civil services exam.
Chahal Academy is involved in organizing many IAS guidance sessions and expert lectures. It focuses on building a disciplined and focused approach. This institute also focuses on character building.
Features of Chahal Academy are:
Study Material in Hard Copy (NCERT Books + Standard Reference Books)
All India Prelims Test Series (30 Tests)
All India Current Affairs Test Series (22 Tests)
All India NCERT Test Series (16 Tests)
All India Mains Test Series (10 Tests)
Current Affairs Monthly Magazine Subscription (12 Months)
Mock Interview Preparation (Video Recorded)
Special sessions taken by Toppers & Serving Officers
Standard Study Material according to Latest Syllabus and Recent Exam Trend.
All about Chahal Academy – Best IAS Coaching in Vadodara
Frequently Asked Questions about UPSC Exam and IAS Coaching in Vadodara
Q1. Who are the faculty members at coaching classes for IAS?
Answer: The faculty members are mostly university professors, former bureaucrats, and experienced civil service examination teachers.
Q2. Are guest lectures conducted by present IAS officers at these Coachings?
Answer: Many tutorials call active bureaucrats to visit the tutorials. It gives students a picture of how an IAS officer executes his or her duties.
Q3. What is the course fee for UPSC exam coaching in Vadodara?
Answer: The course fee is based on course type, duration of the course, and also on institutes and trainers. The fees for the top 5 IAS Coachings in Vadodara range between 50,000 to 90,000 approx.
Q4. What are the different stages of the UPSC examination?
Answer: The UPSC civil services exam is divided into 3 stages which are the preliminary exam, main exam and the interview stage.
Preliminary examination: Two objective type papers for 400 marks and acts as the screening test.
Main examination: consists of 9 papers for 1750 marks with conventional essay type questions.
Personality test: The personality or interview test is the last final stage and is for 275 marks.
Q5. What are the criteria for IAS exams:
Answer: Any candidate of 21-30 years of age who has a graduate degree is eligible to apply for the IAS exam.
Check out List of Best IAS Coaching Institutes in Following Cities
FIND TOP UPSC COACHING INSTITUTES IN INDIA
Please share your feedbacks