Now a day, online IAS coaching for UPSC Exam preparation is getting popular in the education sector. Through online IAS coaching Resources, students can Prepare for IAS Exam anytime anywhere.
This is the most helpful resource for students, employees, and housewives. They can prepare for the IAS exam according to their comforts either in the morning or in the night as per their best suitable time.
It is exciting when technology gives you amazing resources while staying in the comfort of your home or having the flexibility to travel. Online IAS coaching is now available in each sector for students whether they prepare for IAS or any other job field.
However, there are still some hesitations for students with regard to choosing the Best online coaching for IAS Exam Preparation. To help them to make the right choice, here's a low down on why online IAS coaching is better than classroom coaching for Prelims and Mains Exam.
Read More: Top IAS Coaching in Delhi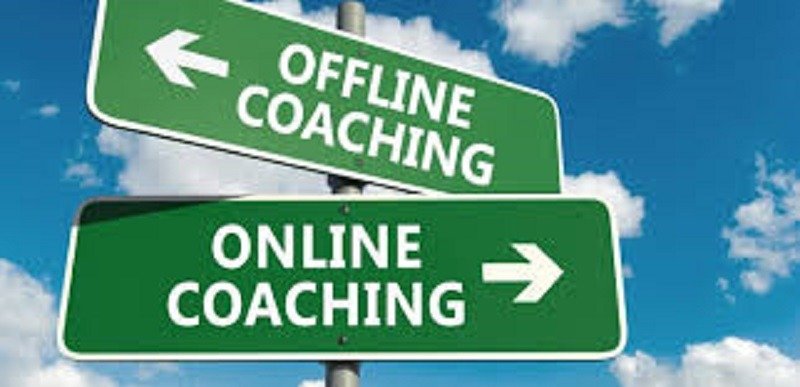 Benefits of online IAS coaching
Comfort
Through online IAS coaching, students can study with their comfort, they don't have to leave their home for the study being away from home diverts attention, depreciate health and may even attract the students to indulge in leisure activities.
Not only can students' study from the comfort of their home in a healthy environment but they can also seek mental support from their parents in times of need.
Flexible Schedule
Offline IAS coaching institute has fix time schedule it is no matter whether a student is comfortable studying during the day or night, they must attend the classes at the time given by the coaching center. This becomes difficult if you're a working professional.
With online IAS coaching, students can have flexible time for IAS Exam Preparation. They can plan a schedule that suits their sleep pattern and work out ways to complete the syllabus well in time according to their learning speed. There is no commuting involved and you can finish your other work and take the classes whenever you are free.
Self-Paced Learning
In online IAS Coaching, students can learn at their own speed. They can prepare a learning schedule that matches their learning speed. On the other side, in offline coaching classes, all students must maintain a similar speed as that of the teacher.
Lower Cost
Offline IAS coaching is expensive than online coaching. Not only expensive in terms of course fees but also the amount that goes into traveling. The best part about signing up for online IAS coaching is that students can study from wherever they want.
Furthermore, those hailing from remote areas can particularly get benefited by opting for online coaching. Plus, they won't have to leave the comfort of their home, deal with homesickness and other drawbacks that come with shifting to another city.
Ample Resources
In offline IAS coaching students are required to take down notes while the faculty is teaching. They must also take down all the notes exactly like they are taught as most of the times topics are not repeated. On the other hand, in online IAS coaching students can watch video lectures repeatedly until their doubt exists.
Factors that Determine Your Success
Since the Civil Services Examination (UPSC) is one of the country's top-qualified qualifying exams, the candidate should be equally focused, determined and should have the correct guidance for cracking it. While the first two qualities are within themselves, the last, "guidance" can only be achieved with the help of experienced and skilled teachers. This is where the role of online IAS coaching institutes is played.
Read More: Top 5 tips to crack the IAS Exam in the First Attempt
Choosing the Right IAS Online Coaching Institute
With the increase in the popularity of the Civil Services Examination (UPSC), many online IAS coaching institutes have become mushrooms in the entire Delhi. Most of these institutes claim to make you an IAS soon. But, sadly, that's not the case. Do not be the victim of marketing hunting.
Checklist to follow while choosing online IAS classes
Students should always subscribe to the online IAS coaching institute which provides online as well as classroom coaching. The coaching institute gives you interactive support as they have many faculties at their institution and therefore the meeting with faculties is easy and simple.
Check with the coaching institute about the no. of class tests conducted and the process of writing and submitting this as well as the number of class trials.
Ask the coaching institute to provide free sample videos of the faculty who are organizing teaching in online/video classes.
Students have to avoid such online IAS coaching institutions which provide coaching through faculty who contact various coaching on one platform. As they are human they can separate themselves from the technical organization easily without any ethical responsibility. That's why you can never ever be able to communicate with them.
Demand with the IAS coaching institute about the process through which the online students can interact with Faculties. The preferred medium of communication should be through the telephone – it may take a long time for you to get suspicion and an easy way to communicate your problems.
Read More: 5 Things You Should Know Before You Start Preparing For Your IAS Exam
Top 5 online coaching institutes for IAS in Delhi that you can go for EXAM preparation
1- Elite IAS Academy
Elite IAS Academy is not limited to classroom coaching. This Institute provides the Best online coaching for IAS, Civil Services (UPSC) Exam Preparation in Delhi. The Institute has a team of experienced consultants (faculties) in their specific subjects. Elite IAS Academy provides quality coaching at an affordable fee structure in Delhi.
The Faculties of Elite IAS does not require any Introduction, Mr. Bibhash Sharma and Sanjay Singh have more than 15 years of experience in Online IAS Coaching and classroom program and hundreds of students are selected under their guidance as IAS, IFS, IPS, IRS, and other affiliate services.
The Goal of Elite IAS Academy:
Elite Academy is there to provide a strong basis for nurturing, guiding the young minds through complete training in related topics and to make them a successful career. We believe that a student is not enough to pass the exam – his knowledge should be a property to build his career and ultimately contribute to nation-building.
Fee Structure of ELITE IAS – Fees for Online Course is Around Rs. 80,000/One year support
Elite IAS Academy Contact Details:
Address
Rajendra Nagar;11A/22 Bada Bazaar Marg, Old Rajendra Nagar, Delhi-110060

A-1, Chandra House, Top Floor, (Opposite ICICI BANK), Mukherjee Nagar, Delhi- 110009

Phone no.
45706622,7065202020
Website
www.eliteias.in
Email
info@eliteias.in
2- neostencil.com
Many students have a dream of clearing the UPSC exams and join the most prestigious services of the nation. But, the ordeal of leaving the security and comfort of home, family, and friends may not be an easy option for all. Maybe you are stuck in a job or a personal situation.
Maybe you just don't want to face that daily traffic, commute, and frustration. Think about it – in a typical 3 months course with 80 sessions for almost 3 hrs. are wasted commuting and waiting for classes every day. That is 240 hrs. total, or 8 hrs. study time wasted for 30 days!! And, of course, relocation can be a very costly move…
The Goal of Neo Stencil
That's why NeoStencil exists. To help you pursue your dream. They have nurtured and created toppers.
Neostencil believes you can get what you want to achieve in your life but when you are under a good mentor, better guidance and have better study stuff. So, here we come with the goals of providing all these facilities with a lesser amount, provide the right guidance that will add value to your preparation.
With the main objective of helping each UPSC aspirant fulfill his dream of becoming an IAS officer, we at NeoStencil are working hard to provide high-quality study material for Civil Services Exam.
Read More About Neostencil for Online Coaching
Fee Structure for Online IAS Coaching:
| | |
| --- | --- |
| IAS Prelims Crash Course 2019 | 30000 |
| Prelims Test Series | 6500 |
| Current Affairs | 3500 |
| General Studies course | 20000 |
| Prelims cum Mains Integrated Test Series | 35400 |
To Enroll your into Online Class: Visit Neostencil Website
Neo Stencil Contact Details:
Address
DELHI:

23/57, Sarhadi Gandhi Marg, /old Rajinder Nagar, New Delhi,110060


GURGAON:

Plot No.337, Udyog Vihar Phase II Sector 20, Gurgaon,122016


JAIPUR:

203, 1st Floor, Apex Mall Lal Kothi, Tonk Road, Jaipur,302015

Phone
+91 9540312155
Email
info@pulsephase.in
3- Byjus learning app
Byjus is an online learning app which is exclusively designed for students who dreams about scoring more marks but whose mind never give space to take a book and read, who sleeps in the class during boring lectures, who wants to visualize what they are learning, who wants to learn on the go, who wants to understand the concept better than their school subject teachers and who wants to be successful in academics.
It mainly focuses is on making learning visual and contextual, rather than just theoretical.
Students understand and grab things easily and ineffective or fun ways.
Fee Structure for Online IAS Coaching
| | |
| --- | --- |
| BYJU's IAS Prelims Test Series | 2500 |
| Current Affairs Webinar Series | 4500 |
| IAS 2017 Mains Tablet Course | 25-30000 |
| IAS 2018 (Pre + Mains) Tablet Course | 55-60000 |
| IAS 2018 CSAT Tablet | 25-30000 |
| IAS 2019 (Pre + Mains) Tablet Course | 70-75000 |
| IAS Anthropology Optional Online Streaming | 25000 |
| Mains Test Series 2018 | 5000 |
| UPSC Prelims 2018 Crash Course | 25000 |
Contact Details:
| | |
| --- | --- |
| Address | 27,80 Feet Main Road, Nirguna Mandir Layout, Koramangala 6 Block, Koramangala, Nirguna Mandir Layout, Cauvery Colony, Koramangala, Bengaluru, Karnataka 560095, India |
| Phone | 08043691562 |
| Website | http://www.thinkandlearn.byjusclasses.com/pages/contact-us/pgid-708838.aspk |
Here are Some Resources to Check out:-
4- upscpathshala.com
UPSC pathshala is one of the successful brands of u-Faber Edutech Pvt Ltd. They train their students on a unique pedagogy with personalized training. Their students learn from over 300+hours of high-quality video content and get a Personal Mentor who guides the student throughout the preparation.
They have a Personal Mentor network of 200+ qualified mentors consisting of IItians and Ex- Civil servants. UPSC Pathshala has achieved some amazing results among the 5000+ students that we enroll every year.
Deep understanding: The learning of any topic should not be tentative and should stay with the student for a long time.
Affordable Education: Education should be accessible to all at a reasonable cost. That is why they provide the best quality training at a cost of less than 1/4 of any other institution.
Fees Structure for Online IAS Coaching
| | |
| --- | --- |
| General Studies Crash Course- Mains 2018 | 20000 |
| Geography Optional Crash Course | 15000 |
| Sociology Optional Crash Course | 15000 |
| Main Test Series | 4000 |
Contact Details:
| | |
| --- | --- |
| Address | UPSC Pathshala, FF A-006, Art Guild House, Phoenix Marketcity, Kurla West, Maharashtra 400070 |
| Phone | +91- 8433971759 |
| Email | upscpathshala@ufber.com |
Here Are Some Resources to Check out:-
5- ClearIAS
ClearIAS is an education-technology startup, with a vision of educating India. It helped many candidates to successfully clear the UPSC Civil Services Examination. With the help of technology, ClearIAS has developed unique ways of making learning an enjoyable experience. That's the reason why we are equally loved by school students just like IAS exam toppers.
To ensure high-quality education accessible to millions in the country. Provide free study materials, regular articles to guide aspirants, prelims and mains mock exams, toppers interview, etc. So that every candidate gets equal opportunities to achieve their aim.
A career in Civil Services (Central/State) is an ambition of thousands, but unfortunately, many deserving candidates don't achieve their dream. Classroom IAS coaching is often very expensive and is available only in metros like Delhi. It was at this juncture ClearIAS conceptualized, with a vision to bridge the gap of facilities and guidance between urban and rural.
Contact Details:
www.clearias.com
Here Are Some Resources to Check out:-
TOP UPSC COACHING INSTITUTES IN INDIA
Check Detailed Review of Other IAS Institutes in India