Few years back, there was a very limited number of Best IAS coaching Institutes that too mostly in Delhi. So, the aspirants from all over the country used to come to Delhi for their preparation. And if the students were from South India or Uttar Pradesh, they had a problem in studying in English or Hindi.
But, there are lots of excellent coaching institutes all over India, which has saved a lot of time and money for the students. Most importantly, they have the option of studying in their local languages which makes them comfortable and confident.
Table of Contents
List of Best IAS Coaching Institutes in India
People also ask
Indian Administrative Services (IAS) is the most prestigious position in India. Thousands of aspirants appear for the exam of IAS every year, but only a few are capable enough to clear the exam. These candidates are not just talented but they work hard to fulfill their dream of becoming an IAS officer.
Indian administrative services are part of Indian civil services that takes care of the administrative tasks of the Indian government. To become an IAS officer, one has to clear the UPSC exam, which is considered as the toughest exam.
Quick Recommendation
If you're looking for a quick recommendation on the Best IAS Coaching Institute, we'd go with Legacy IAS Academy. The Institute comes in the top 10 IAS coaching in Bangalore with a good track record and highly qualified faculties. As we know faculties are bone of institutes and they run a goal-oriented program to make sure that you stay on track.
Here is a list of Top 10 Best IAS Coaching Institutes in India.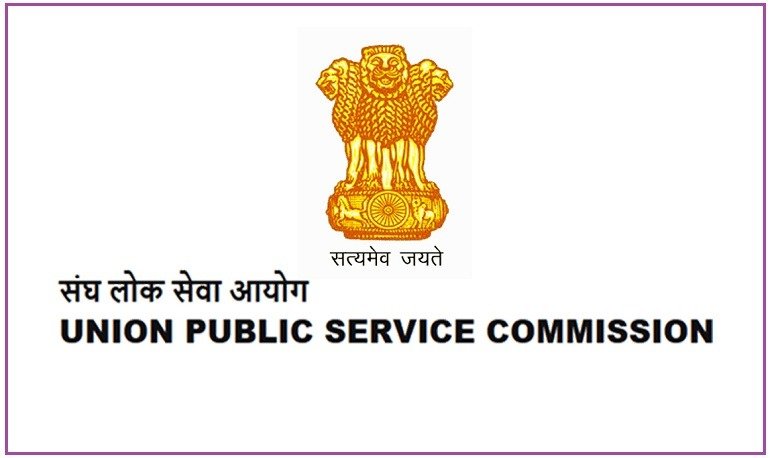 ( Back to Top )
---
1. Vajiram and Ravi's IAS Academy, New Delhi
When it comes to counting the best IAS Coaching in India, you cannot miss out on Vajiram and Ravi's IAS Academy. They hire the best faculty to coach their students, who pay individual attention to their students. That is why in recent years their students have shown excellent results.
Vajiram & Ravi provides Best Notes of General studies and test series
Address: 9-B, Bada Bazar Rd, Old Rajinder Nagar, Rajinder Nagar, New Delhi, Delhi 110060
Website: https://www.vajiramandravi.com/
( Back to Top )
---
2. Rau's IAS Study Circle (New Delhi)
Rau's IAS Study Circle is one of the most trusted IAS coaching Institutes in India. They provide you, everything that you need to clear the exam. Right coaching, right study material, ample of mock test and additional support after the course.
Delhi Address: – Barakhamba Rd, Connaught Place, New Delhi.
Jaipur Address: 3rd Floor, UDB Corporate Tower (Nawal Tower) A – 1, Jawahar Lal Nehru Marg, Jawahar Circle, Near Fortis Hospital, Jaipur, Rajasthan 302017
Bangalore Address: 2nd Floor, AKS Plaza, Jyoti Nivas College Road, 10 Industrial Layout, 5th block, Koramangala, Bengaluru, Karnataka 560095
Website – https://www.rauias.com/
( Back to Top )
---
3. Legacy IAS Academy, Bangalore
Legacy IAS Academy is one of the most trusted IAS Coaching in Bangalore for civil services exam preparation. Since its inception, the Institute is delivering excellent results year on year with the help of efficient tutors, which included veteran IAS/IPS/IRS officers, Academics, and extraordinary tutors.
It is considered a Best IAS Coaching institute in Bangalore for its infrastructure and modern edge teaching methodology. Join India's NO 1 IAS Coaching in Bangalore for UPSC Exam preparation.
Address: #1535, 39th Cross Rd, Kottapalya, 4th T Block East, Jayanagara 9th Block, Jayanagar, Bengaluru, Karnataka 560041
Website: https://www.legacyias.com/
( Back to Top )
---
4. Sathya IAS Academy, Chennai
If you reside in the Southern part of India, Sathya IAS Academy could be a good choice. Those who want to pursue their studies in Tamil, this Institute is the right place for you.
Address: #758, N.S.K NAGAR SIGNAL, ARUMBAKKAM, POONAMALLI HIGH ROAD., Chennai, Tamil Nadu 600106
Website: https://www.sathyaias.com/
( Back to Top )
---
5. Brain Tree India, Hyderabad
In recent years, Hyderabad has come up with a high number of IAS Aspirants. Brain Tree India offers quality education to the people intending to appear for the UPSC exam and it comes top 10 IAS coaching in India
Address: 3-6-432, Level-3, Velma Bhawan, Himayat Nagar Rd, Hyderabad, Telangana 500029
Website: http://www.braintreeindia.com/
( Back to Top )
---
6. Astitva I.A.S, Jaipur
Now the residents of Jaipur and the rest of Rajasthan need not go all the way to Delhi or any other city, to fulfill their dream of becoming an IAS officer. They can consider joining Astitva I.A.S. for their preparation.
Address: SP-12-13, Ganga Ram Nagar, Scheme No. 15, Near Riddhi Siddhi Chouraha, Gopalpura Road, Jaipur, Rajasthan 302018
Website: https://www.astitvaias.org/
( Back to Top )
---
7. ALS IAS Academy, New Delhi
Centrally Located in Delhi, ALS IAS Academy is another good coaching center of IAS preparation. Students can opt for either English or Hindi medium of studies, according to their own convenience. ALS IAS Academy is known for offering high-quality education in Delhi.
Address: 1st & 2nd Floor Aggarwal Auto Mall A-Block, Plot II, Shalimar Place District Center, Outer Ring Road, Delhi 110088
Website: http://www.alsias.net/
( Back to Top )
---
8. The Prayas India, Mumbai
Mumbai has a high success rate it clearing IAS/UPSC exam. We cannot neglect the role of good institute in helping the students to systematically prepare for this important exam. The Prayas India is one of the finest institutes in Mumbai for IAS preparation.
Address: 202, 2nd Floor, COSMOS AVENUE BUILDING Above Kumar Casual, near Shivsagar Hotel, Thane West, Thane, Maharashtra 400601
Website: https://theprayasindia.com/
( Back to Top )
---
9. SRIRAM's IAS, Delhi
Sriram's IAS is the best IAS coaching in Delhi with excellent results. So, one can join the nearest branch according to where you stay. There is no need to commute to the farther branch to get the best education.
Sriram's IAS is excellent for GS preparation as they have experienced faculty and comprehensive notes
Address: 22-B, Bada Bazar Marg, Pusa Road, Old Rajinder Nagar, above Domino's Pizza, New Delhi, Delhi 110060
Website: https://sriramsias.com/
( Back to Top )
---
10. Khan Study Group, New Delhi
Khan Study Group is one of the oldest coaching centers in Delhi. They have coached thousands of IAS aspirants to date, successfully. So, they both experience and results to prove, which makes it an ideal place to get prepared for this toughest exam.
Address: 6, 3rd Floor, Bada Bazar Rd, Old Rajinder Nagar, New Delhi, Delhi 110060
Website: https://www.ksgindia.com/
( Back to Top )
---
Preparation for IAS Exam – Coaching vs Self Study
Mainly, the IAS examination is divided into three sections Prelims, mains, and interviews. In order to get through the exam one has to put in extra hours and burn the midnight oil; whether you take the coaching or go for the self-study. Although IAS Coaching centers are of great help it's not mandatory to join the classes.
Take the example of IAS toppers of 2018 Kanishak Kataria who topped the exam and Srishuti Jayant Deshmukh, who ranked 5 in the IAS Exam. Kanishak did a little bit of preparation through Unacademy – an Online institute for IAS coaching and rest he did by himself.
Whereas Srishuti Jayant Deshmukh did self-preparation completely. However, it's not the case with everyone. Each one of the aspirants has different capabilities; that's why the majority of the people chose to join coaching classes for IAS.
How does joining a coaching center helps?
A good coaching center can be a guideline for the aspirant, because
You will get mentors to clear your doubts and solve your problem when you get stuck.
They will give you some of the tips and tricks which will be helpful for your preparation and during the exam.
You get to study in a competitive environment, where you also learn a lot from the questions arose from fellow students.
Group study is always helpful.
You get the right amount of right resources. Many people who go for self-study without guidance, end up collecting a huge library which creates only confusion.
They help you in maintaining the Momentum for IAS Preparation with the help of various activities during and even after the course such as Regular Lectures, Mock Tests, Counselling and Events.
You study with the people with a similar mindset, therefore you remain motivated to achieve your goal
( Back to Top )
---
How to choose Best IAS Coaching Institutes in India
While looking for the best coaching for IAS, there are few things that should be kept in mind:
1. The past success record of the coaching institute
Before you join the coaching center, make sure to check its previous year records. How many people studied there and how many of them were able to get through the exam? Since how long has the institute is in operation? Knowing these things will help you know the reputation of the institute; accordingly, you can decide if the coaching center worth your money and time or not.
2. Location of the coaching center
It's important that you choose the institute which is not too from your residence; otherwise, you might waste lots of time and energy during commuting. So look for the one which is closed to your residence and well connected through local city transport.
However, this does not mean that you should compromise with the quality of the studies. If at all, there are no nearby institutions in your area or city and you need to travel a lot to reach the center; it is advisable to shift to PG accommodation near the institutes. Some of the good institutes also offer hostel facilities to their students, you can opt for that too.
3. Meet the Faculty
Faculty is the key strength of any coaching center; without their support, you cannot expect great results. So always ask about the faculties, their qualification and their experience in teaching IAS aspirants. A good faculty should be able to make the students comfortable enough to discuss their queries. Talking to the faculty will help you in building a comfort level with him and know his capabilities.
4. Inspiring atmosphere at the Centre
The environment of the coaching center must be motivational because, without the right motivation, it isn't easy to clear the IAS exam. So the institute must be student-friendly and helpful for them to sustain their motivation.
5. Free Demo class
Before joining the classes, ask for the demo class from the institute. Most of the leading coaching centers allow you to take a demo class. This will help you to understand the teaching methodology of the institute. Other than that, this is a great opportunity to interact with the students and know their feedback about the coaching center and the faculty members.
6. Fee Structure & Scholarships
Usually, fee for the IAS coaching in India is quite high (it may range between 1 lac to 2 lacs), so find out the fee structure of the coaching institute and ask them about if they allow you to pay in installments OR if they offer some concessions if you will pay the entire fee in one time. So of the top institutes also offer scholarships to brilliant students, if you are confident, you can try your luck for this too.
7. Consider Batch strength
it is important to consider the batch strength. If there are too many students in the classes, the teacher won't be able to give individual attention to the students. So always ask them about the standard of the student per batch. Avoid, big sized classes, even if it is a reputed institute.
8. Study Material
Study material is also an important part of the coaching, so ask the institute about it. The material should be prepared by the subject matter expert and should be revised from time to time according to the format of the UPSC exam. There should be enough mock tests for practice so that we go well-prepared for the exam.
9. Mock test facility
Your preparation is incomplete without mock tests. Mock tests are the only way to find out where you stand and for which subject where do need to put in more attention. So the institute should be able to conduct mock tests both online and offline.
10. Extra sessions post completion of the course
Real queries come up after you start self-study after the course is over. It is important that the institute should allow you to take extra sessions for your doubts after completing the course. Institute should also conduct extra classes to give you some new tips and tricks by the experts that could be helpful in clearing the exam.
Please note: This list of Top 10 IAS Coaching Institutes in India is prepared on the basis of past records and reviews of the students who have studied at these centers.
So, whichever city you belong, to go to the preparation of your native or nearby city. Besides there are few online coaching groups are available to support your studies such as
www.civilservicesexam.guru (Online classes are conducted daily, through Telegram messenger groups, which allows simultaneous interaction between all the students and the mentors, in real-time.)
www.insightsonindia.com
"Unacademy" – A youtube based online channel for IAS preparation
Conclusion
Now, that you know that most of the developed cities have Top UPSC coaching centers, try to study at the place which is near to your city (in case, there is no good coaching center in your own city).
Choosing the right institute is really imperative to lay the right foundation for IAS preparation. Never just go on brand name- there are lots of coaching centers are promote themselves these days. Make your own research and make the decision wisely, so that you don't regret your decision later.
Ultimately, what matters most is your own efforts. A good coaching center can provide you the resource and guide you on your path, but you need to make your own efforts to realize your dreams.