IAS is a prestigious job in India and more than 10 Lakhs aspirants fill the UPSC prelims form. However, many get disappointed but there are some aspirants who have cleared the UPSC at the very early stage of life and made it to the list of youngest female IAS officers in India.
This job gives equal opportunity to Men and Women both and women have even dominated this field.
In this article, we are going to know about Youngest Female IAS officers in India.
When we talk about the administrative services then I personally think that there is no better choice than women. And, after reading this lady IAS officer's life closely, my belief becomes stronger.
Smita Sabharwal -The Youngest Lady IAS Officer in India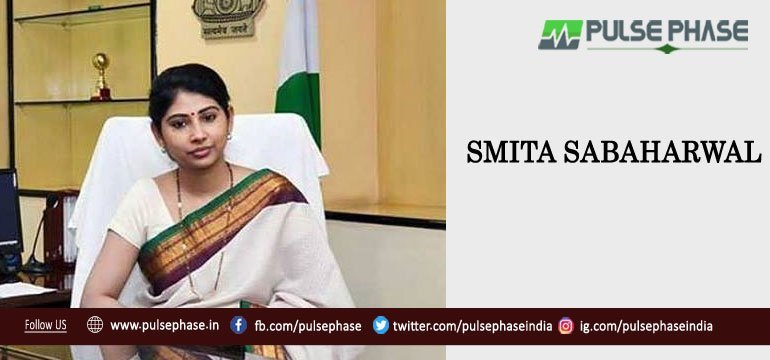 We are talking about none other than Smita Sabharwal. A resident of Hyderabad but Bengali by culture. Smita is not only a qualified IAS officer but also a very capable entrepreneur in our country.
Her various digital initiatives have reformed the districts in which she served on key roles.
Smita has won so many awards in this tenure and she is the youngest and the first lady IAS officer to join Chief minister's office as Secretary.
Smita was a bright student since childhood and her father is from a military background. He is a retired Colonel and has served the Indian army with utmost pride.
This youngest female IAS officer topped the class XII exam from ICSE board. She completed her 12th from St Ann's, Marredpally, Hyderabad and later on completed her graduation from St Francis Degree College for women.
UPSC gives setback to toppers as well
Smita's parents encouraged her to become IAS officer and she started her preparation.

However, she didn't even clear the IAS Prelims in her first attempt. A topper in the class failed in Prelims. Perhaps, this is the reason UPSC is considered the mother of all exams.
But, this girl didn't give up and pursued her dream. She cleared the IAS prelims in her next attempt and secured 4th rank in UPSC exams.

When Smita cleared the exam, she was only 23 years old and created a record to become the youngest female IAS officer in India.
Smita's strategy of becoming a youngest female IAS officer :
Smita was a brilliant student from her childhood and had topped the class in the XII exam. She used a dedicated approach which I always feel plays a very important role in UPSC success.
She never ignored her physical health and played for an hour every day. Smita relied heavily on newspapers for current affairs which are considered the true source for Current Affairs for any government exams.
Youngest IAS officer's Working Departments so far:
Smita has worked in several government departments and currently, she is secretary in Telgana's Chief Minister office.
Prior to becoming Secretary, she served as joint secretary and later became District Collector in 2011. Her work on pregnant women health was appreciated very much and Smita also got nominated for Prime Ministerial Award for it under best initiatives category.
Smita's (youngest female IAS officer) Achievements:
Smita has been nominated for many awards and also won many.
C.M's Award for the best district under Flagship Programme in 2011–12.
C M's Award for the best district under Flagship Programme in 2012–13.
Platinum Award for best e-governance initiatives in 2012-2013
For innovation and Dynamism – Indian Express Devi Award – 2015
Smita Sabharwal Social Handles
Facebook | Twitter | Instagram
Frequently Asked Questions about youngest female IAS officer in India
Q. Who is the youngest lady IAS officer of India.
Ans – Smita Sabharwall is the youngest female IAS officer of India. She became the youngest IAS at the age of 23 by securing 4th Rank in UPSC exams.
Q. Which IAS is the first lady IAS to join the Chief Minister's office?
Ans – Smita Sabharwal is the youngest and first lady IAS who became secretary in Telangana Chief Minister's office.
Q. What was Smita Sabharwal's age when she cleared the UPSC exams?
And – She was only 23 years old when she became the youngest female IAS officer in India.
Q. Who is the first IPS of India?
Ans – Kiran Bedi is the first lady IPS officer of India and she is also known as Crane Bedi for towing the then Prime Minister Indira Gandhi's Car.
Useful Article to Read
Please share your feedbacks